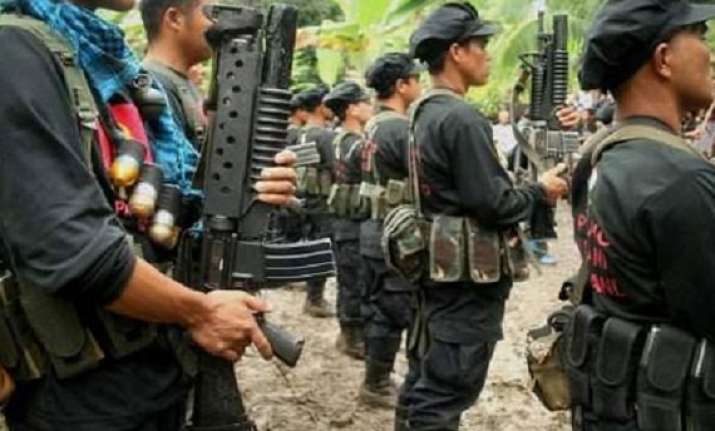 Manila, Philippines,Nov 17: The Philippine military says six soldiers and five communist rebels have been killed in a clash in a northern province.
Army spokesperson Col. Cirilito Sobejana says the soldiers were on a counter-insurgency operation on Saturday in Isabela province's San Guillermo township when they ran into 30 New People's Army guerrillas.
Nine soldiers and eight guerrillas were wounded.
Manila's DZMM radio station quoted a rebel spokesman saying they gave first aid to the wounded soldiers before escaping.
The rebels have been waging a Maoist insurgency for more than 40 years. Their ranks have thinned from a peak of about 25,000 in the mid-1980s to about 4,000 due to casualties, surrenders and factionalism.
Peace talks brokered by Norway have stalled after rebel negotiators demanded that the government release several detained leaders.