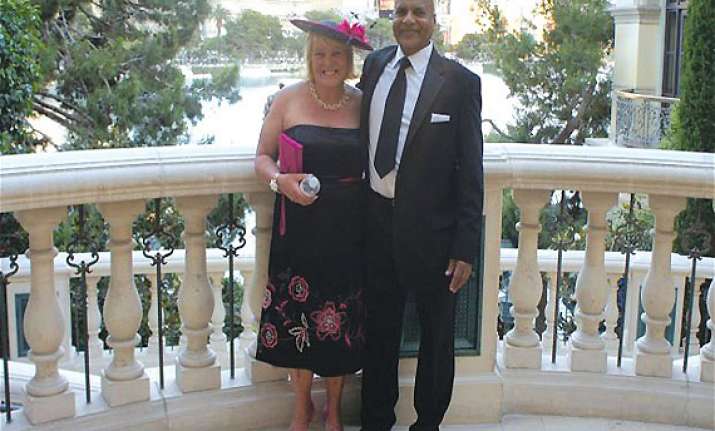 London, Jan 13: A reward of 10,000 pounds was today offered for information in the double murder of an Indian-origin man and his English wife in Birmingham, as his family described them as the "sweetest and kindest people". 

The West Midlands Police said they were following "a number of lines of inquiry" into the murder of Avtar Singh Kolar, 62, and Carole, 58 on Wednesday.  Their bodies were found from their house by their son, who is a police officer.

The couple had been spoken to the evening before the murder, but when they failed to answer their son's calls on Wednesday morning, he went to their home where he discovered their bodies.

The reward of 10,000 pounds has been offered by charity organisation Crimestoppers.

There has been speculation that they were killed llegedly as revenge by someone affected by their son's work in the West Midlands Police.

Detective Superintendent Richard Baker, who is leading the inquiry, said: "I would like to thank Crimestoppers for offering this reward and say again that local people hold the key to finding who is responsible for this terrible tragedy". 

He added: "We are still investigating the circumstances surrounding this attack however this is a very complex investigation and we are continuing to keep an open mind.  There is nothing at this stage to indicate that the fact that the couple's son is a serving police officer had anything to do with their deaths."

Speaking to newsmen last evening, two of the deceased couple's children, Michelle Kirwan and Avtar Kolar described their heart-break at the murders and appealed for information from the community to help solve the murders.