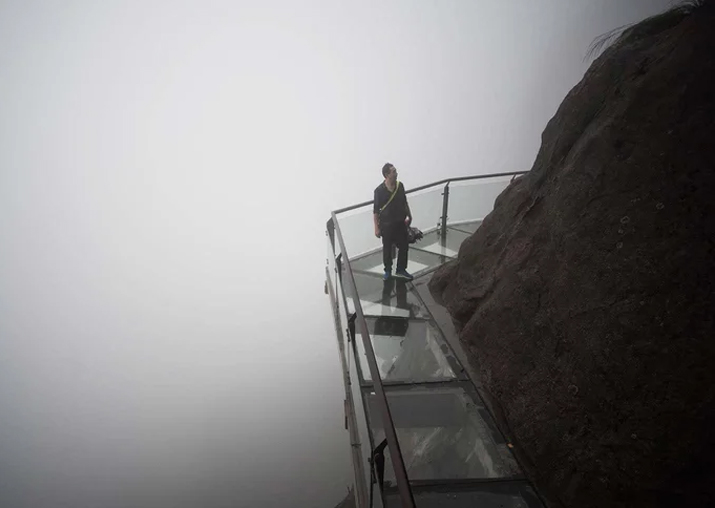 China had in August opened the world's highest and longest glass-bottomed bridge to visitors. Located in southern China's Hunan province, the bridge is capable of holding 800 people. 
However, tourists visiting this bridge are left terrified and cry as they attempt to cross the bridge that connects two mountain cliffs in Zhangjiajie. This is because when they move ahead, cracks appear in the top layer of the glass and even sounds of broken glass are produced. 
Tourists say that when they see these cracks and sound hit their ear drum, it gives them a sense of fear that bridge may collapse. But quickly they recover from that and enjoy the scenery. Some say that walking on this bridge is almost as if one was walking on air.
The bridge -- Zhangjiajie Grand Canyon bridge is 430 metres long. The glass path hangs 1,180 metres (3,871 feet) above sea level, with a direct view of the drop down
 The bridge is billed as the longest glass-bottomed bridge in the world. The owners say that even if the glass cracks, it will not break into pieces, allowing pedestrians to walk on it safely.