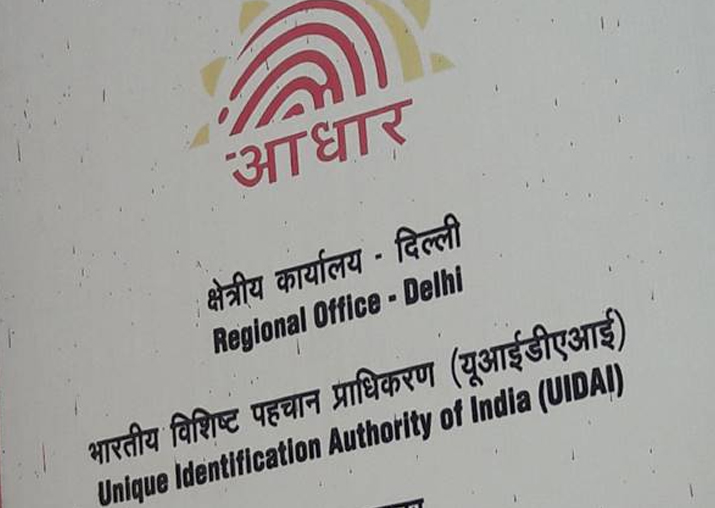 A day after the Unique Identification Authority of India (UIDAI) introduced a new safety feature 'Virtual ID' to safeguard Aadhaar data, several voices questioning the move have been raised.
The opponents including Petitioners on Aadhaar are of the view that 'Virtual ID' concept is 'untested and unworkable'.
Their main point of contention is that the UIDAI which is mandated to issue 12-digit random number as Unique Identity - Aadhaar to all the citizens of India, "is trying to rectify technical breach by its untested technology".
The new feature has also failed to impress the opposition parties. 
Congress leader and former union minister Manish Tewari slammed the government saying "Aadhaar has now become a tool for state surveillance of individuals".
"Aadhaar commenced to enable RESIDENTS of India to access basic services thru an identity. Not designed to be a TOOL for big brother state to spy/ surveill & police people online & offline. That is what it has become. Classical Case of dual uses of Technology (sic)," he said in a tweet on Wednesday.
Another Congress leader P Chidambaram also chided the government over new measure terming it "meaningless".
He noted that the damage has been done as millions of citizens have already shared their unique ID number with service providers.
"Under compulsion, millions of persons have already shared Aadhaar number with many service providers. New security layer is like locking the stable after horses have bolted," the former Finance Minister tweeted on Thursday.
Several people on twitter also expressed their views on the Virtual ID concept. Here are few tweets related to the government's latest decision: 
@UIDAI 's new virtual ID is a weak acceptance that #Aadhaar is not as foolproof as it was defended before. Now, all they have to do is to accept that NO system is perfect. #Aadhar needs continuous improvement. And it is no panacea for corruption, merely a speedbump at best.

— Jagan Mohan (@altvu) January 11, 2018
Virtual ID – extra layer – good, needed for individual use. But, it does NOT make the UIDAI database more secure.

— C.P.Geevan (@cpgeevan) January 11, 2018
It is good that steps are being taken to safe guard Adhar data. Virtual Id will help. But what about those who have already linked their Adhar with, Pan Card, Bank Account, Ration card, Phone number etc_____. Perhaps ex FM is right when he says Horse has bolted.

— Inder Jit Singh Narr (@inder_narr) January 11, 2018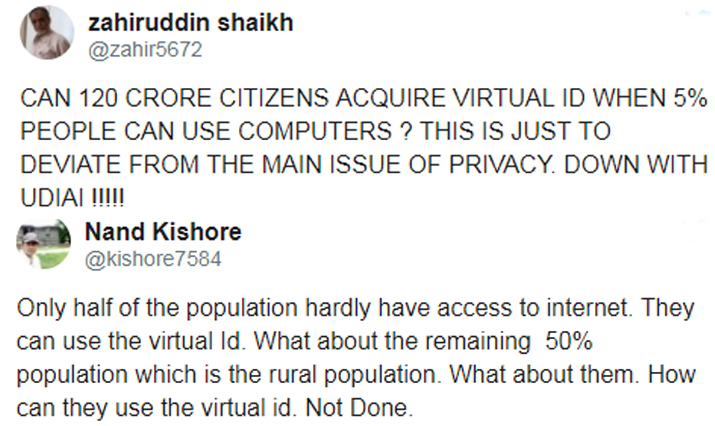 The UIDAI, which collects and manages Aadhaar data including biometrics of citizens, on Wednesday announced a new two-layer system to strengthen security under which citizens would no longer be required to share their unique IDs for verification purposes. This was done to address privacy concerns after a news report claimed a breach in the Aadhaar database.
Under the new system, at the user-end, the Aadhaar holder will have the choice not to share their Aadhaar number at the time of authentication. Instead, a random 16-digit Virtual ID number would be generated and could be used in lieu of Aadhaar with the authorised agency like banks and telecom service providers.