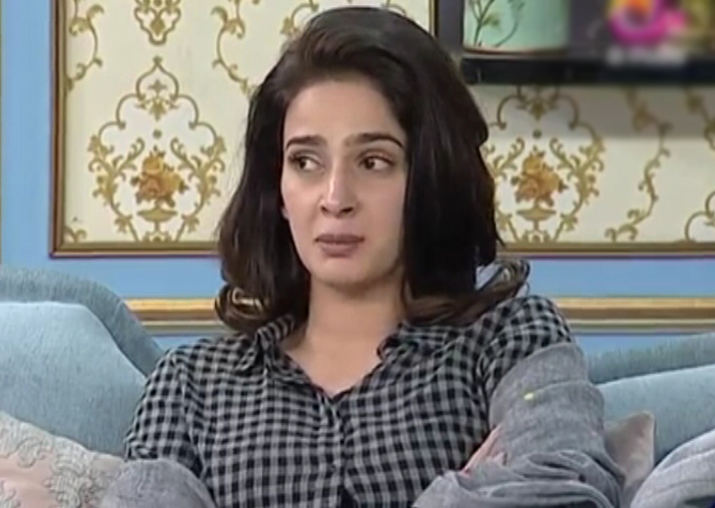 Pakistani actor Saba Qamar, who had played Irrfan Khan's wife in Bollywood film Hindi Medium, today explained how her compatriots feel humiliated at international platforms because of their country's poor image.
During a talk show on a Pakistani channel, the actress gave her own example and said that people look at her with suspicion at international airports when they realise that the passport which she is carrying is of Pakistan.
Qamar, one of Pakistan's most popular and highest-paid actor, also narrated about an incident that when an Indian crew had gone overseas to shoot for a film, the Indian crew was allowed to go outside the airport whereas she was asked to wait and under some specific security checks.
In the 6-minute long video, which has now gone viral on internet, the actress broke down while talking about her experiences and how feels when she travel abroad. The lady with tears in her eyes said that she has now "realised her country's position" in the world and she is paying for being a Pakistani.
"We were at the airport and while all my Indian crew went ahead, I was detained. I was thoroughly checked and it was the most embarrassing and humiliating moment for me. This is just because I was a Pakistani," she said.
Qamar further talked about Zainab (the 7-year-old girl who got raped and murdered). 
"Who do I demand justice from? I am crying like she was my daughter or my sister. She is not even my blood relation, but I am crying. Her family must be dead inside," the 33-year-old said while lashing out at the law enforcement agencies.
"I am a fighter. I appeal to all the women in the world. Look around, speak up. Don't allow women to be humiliated and treated this way, take matters into your own hands. Train your girls, if someone is touching you the wrong way, slap him. We cannot allow this to continue and become a norm," she noted.
Police have made no major breakthrough in the rape and murder of Zainab even as two new images of suspects were released five days after her body was recovered from a dump. 
Punjab Inspector General Arif Nawaz admitted that "there has been no major breakthrough so far".
Zainab went missing on January 4 while heading towards a relative's home. Her bruised body was found a few days later in a dump in the city.
The brutal murder of the minor has incited anger among residents as it is the 12th such case to occur in Kasur city. Kasur made international headlines in 2015 when a gang of paedophiles running a child sex ring was busted.