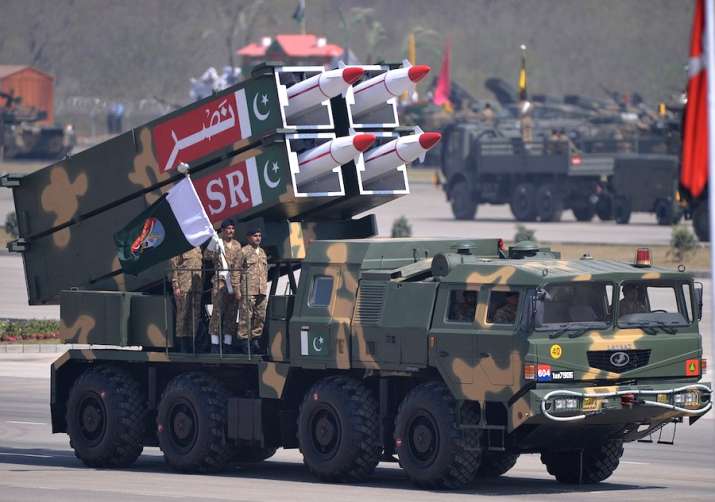 Pakistan is building nuclear storage facilities deep in the mountains of Thamewali in Punjab province, 750 km from Delhi, to protect its nuclear arsenal from India's first strike, a website report has claimed. 
According to a report in news portal ThePrint, new storage facility consists of three tunnels which are connected by large roads of approximately 10 to 20 metres in width. The tunnel entrances, which the report claims are 10 metres in height and 10 metres in width, are deeply cut into the mountains. They are separated from each other by a distance of 450-750 metres.
Construction of the facility started somewhere before 2009 and was continuing as of December 2016, the report claimed. 
Pakistan is also amassing nuclear weapons which it has kept in the newly-built storage facilities in the mountains. The new facility is 350 km from Amritsar, 750 km from New Delhi, 1,500 km from Mumbai, 2,350 km from Chennai and 3,150km from Port Blair.
The report claims that the facility inside the mountain can hold at least 12 to 24 nuclear weapons complete with transporter erector launchers or TELs.
It is also worth a note that the mountainous area falls under earthquake-prone zone, according to a Pakistan Atomic Energy Commission study.
The area is secured with a wire fence all around and has two entrances. The facility is not provided with proper air defence cover and only has short range air defence, the report said.