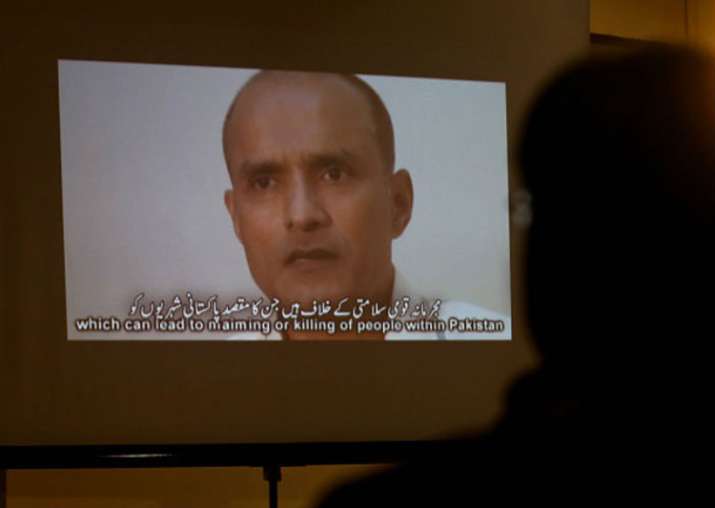 Pakistan Army on Sunday announced that its chief General Qamar Javed Bajwa is "analysing" the evidence against Indian national Kulbhushan Jadhav, sentenced to death by a military court, and will decide his appeal on merit at the earliest. Jadhav, a former officer in the Indian Navy, is currently on death row in Pakistan on charges of espionage and subversive activities. He filed a mercy petition before Gen Bajwa last month, according to an Inter-Services Public Relations (ISPR) statement issued on June 22. The statement said that Jadhav, 46, had filed the petition after the Military Appellate Court rejected his appeal. 
Pakistan Army spokesman Major Gen Asif Ghafoor today told reporters that Gen Bajwa was "analysing the evidence against Jadhav and will decide Jadhav's appeal on merit." Replying to a question, he said the Army Chief will take a final decision on the appeal of Jhadav at the earliest and assured that the decision will be based on justice.
Jadhav was in April sentenced to death by a Pakistani military court. India moved the International Court of Justice (ICJ) in The Hague against the death penalty where the case is currently pending. His execution was halted by the ICJ on India's appeal. 
Jadhav is eligible to appeal for clemency to the Army chief under Pakistan's law, and if his plea is rejected, he can subsequently appeal the Pakistan president for the same. 
Pakistan has repeatedly denied India consular access to Jadhav in violation of the Vienna Convention. It has also sat on a request for a visa to Jadhav's mother, Avantika Jadhav, so that she can travel to Pakistan and meet her son. On July 13, the foreign office said Pakistan was "considering" the request for visa. 
Pakistan claims to have arrested Jadhav from Balochistan province on March 3 last year after he reportedly entered from Iran. However, India maintains that he was kidnapped from Iran where he had business interests after retiring from the Indian Navy. 
(With PTI inputs)