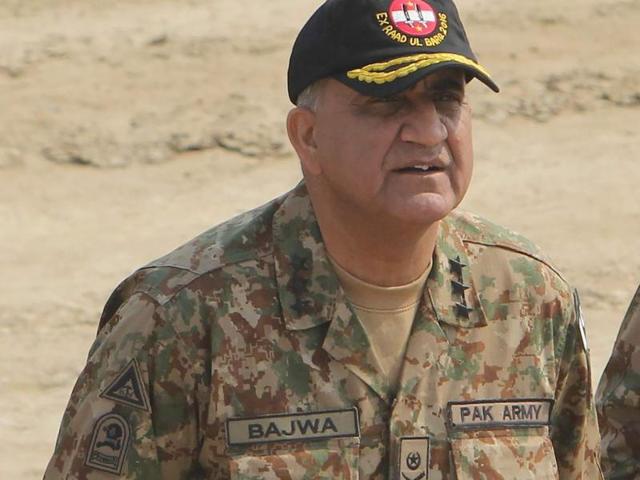 Amid a rise in number of terror attacks in Pakistan, Army chief General Qamar Javed Bajwa on Monday said that enhanced security arrangements along Pakistan-Afghanistan border were to fight common enemy -- "terrorists off all hue and colour".
He was chairing a high-level security meeting at the Army General Headquarters in Rawalpindi. 
"Pakistan and Afghanistan have fought against terrorism and shall continue this effort together," the Inter-Services Public Relation said in a statement.
The army chief directed for more effective border coordination and cooperation with Afghan security forces to prevent cross-border movement of terrorists, including all types of illegal movement.
Gen Bajwa also welcomed recent proposals from Afghan authorities to take forward the mutual coordination for results oriented efforts against terrorism.
Following a series of terror attacks in which over 100 people have been killed, Pakistan had sealed its border with Afghanistan. Authorities later issued shoot-at-sight orders for those found trying to cross over.
The Pakistan Army on Friday night said it targeted militant hideouts close to the Pak-Afghan border.