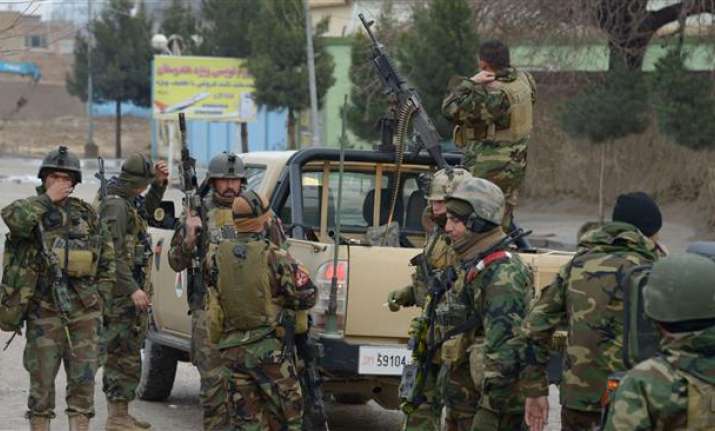 More than 50 Afghan troops were killed on Friday after a group of Taliban insurgents launched an attack on an army base in northern Afghanistan.
Around 70 others were injured in this attack.
The Taliban insurgents were wearing Afghan military uniforms when they attacked soldiers as they attended mosque and ate a meal.
Afghan commandos were deployed to challenge the Taliban militants.
 "More than 50 Afghan soldiers have been killed in a Taliban attack on their base near the northern city of Mazar-i-Sharif," a US military spokesman told news agency AFP.
In a separate statement, US General John Nicholson, commander of NATO's Resolute Support operation said that the Taliban militants attacked the soldiers of the 209th Corps of the Afghan army at prayer in a mosque and others in a dining facility.
According to Afghan defence ministry spokesman General Dawlat Waziri, 10 Taliban militants were involved in this attack out of which seven were killed, two blew themselves up, and one was detained by Afghan forces.