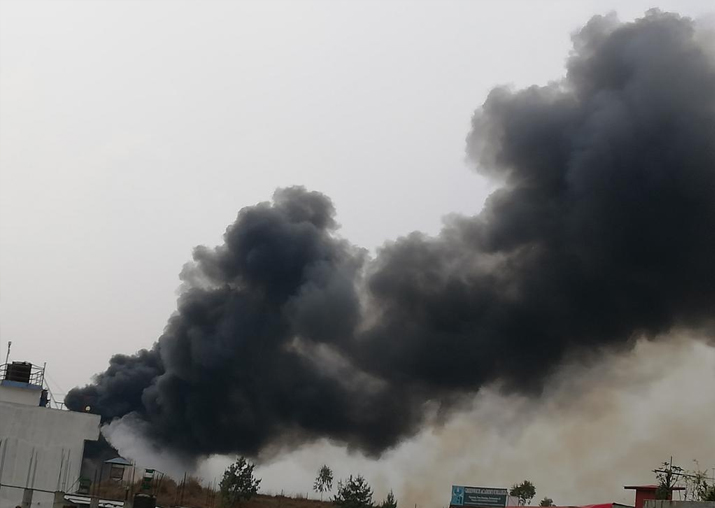 The world has been witnessing a surge in the number of plane crashes, the recent of all being the one that occurred at Kathmandu's Tribhuvan International Airport on March 12 killing over 50 people, as claimed by authorities. The passenger plane with 71 people onboard crash landed after catching fire, reports stated. The plane from US-Bangla, a Bangladeshi airline, went off the runway while landing and crashed on the east side of the airport's runway. Meanwhile, all planes from India to Kathmandu were diverted to Kolkata.  
# A passenger plane with 71 people, including four crew onboard crash-landed at Kathmandu's Tribhuvan International Airport on March 12 killing over 50 people while more casualties were feared.
# A Turkish private jet flying from the United Arab Emirates to Istanbul carrying a group of young women crashed on March 11 in a mountainous region of Iran during heavy rain, killing all 11 people on board.
# Twenty-six passengers and six crew members were killed on March 6 after a Russian military transport airplane they were traveling in, crashed during landing at Khmeimim Airbase in Syria.
# A commercial plane crashed on February 18, this year, in a foggy, mountainous region of Iran, reportedly killing all 65 people on board.
# A Russian passenger plane believed to be carrying 71 people crashed on February 11 near Moscow, shortly after takeoff from one of the city's airports. No survivors were reported.
# A Pawan Hans helicopter crashed off the city coast while heading to an oil rig at Mumbai High in India on January 13, killing seven people – five ONGC staff and two pilots -- on board.
# A plane carrying 10 U.S. citizens and two local crewmembers crashed in a wooded area on January 1, this year, killing all aboard.
#  A small airliner carrying 25 people crashed after takeoff in the western Canadian province of Saskatchewan, causing multiple injuries but no fatalities on December 14, last year.