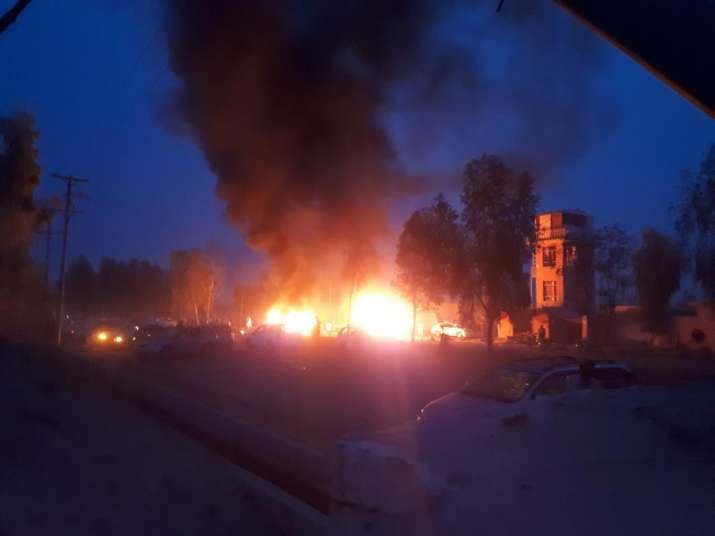 At least 10 people were killed and several others wounded when an explosion rocked western Herat province in Afghanistan, the Pajhwok Afghan news reported on Monday evening.
The blast reportedly occurred from explosives placed on a motorbike. 
The explosion happened near a mosque in Shindand district, said Jilani Farhad, a spokesman for Herat's governor said.
More details are awaited.