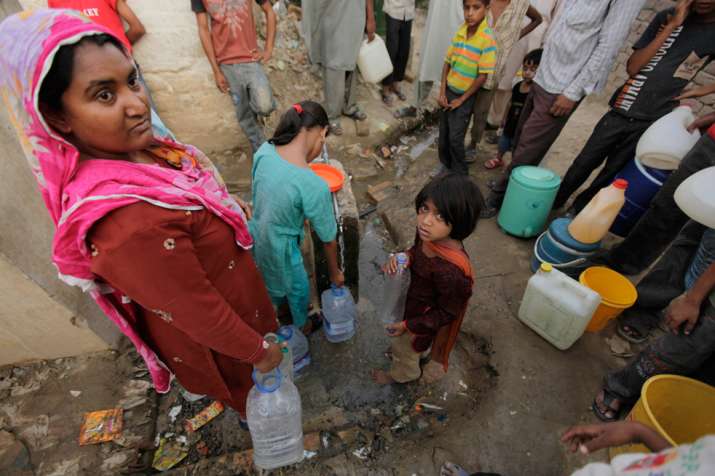 The government of Pakistan has revealed that more than 80 per cent  people of the country drink contaminated and unsafe water.
According to a report in The Dawn, Minister for Science and Technology Rana Tanveer disclosed this in the Pakistani Senate while responding to a question from PPP Senator Sherry Rehman on Tuesday.
The minister informed the Senate that the Pakistan Council for Research in Water Resources (PCRWR) had conducted various water quality monitoring projects in the country.
He further disclosed that 69pc to 82pc water samples collected from 2,807 villages in 24 districts across the country were found contaminated or unsafe for drinking.
The PCRWR report said that a large part of contamination was due to bacteria (coliforms), toxic metals (mainly arsenic), turbidity, total dissolved solids (TDS) and nitrate and fluoride pollution.
Quoting a senior official of the PCRWR, the report said that the function of its laboratories were in jeopardy due to the lack of funds.
"Its staff members have remained without salaries for months. The promises to regularise the services of contractual employees have not been fulfilled. Most of the technically qualified staff, including PhDs, have left for better paying opportunities," the official was quoted as saying by The Dawn.