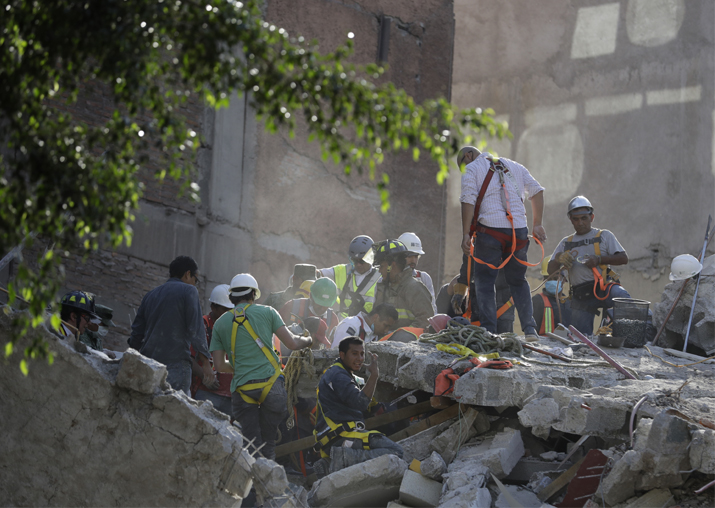 At least 248 people including 21 children were killed when a powerful 7.1-magnitude earthquake struck Mexico. The destruction revived horrific memories in Mexico on the anniversary of another massive quake in 1985, the disaster-prone country's deadliest ever. 
Dozens of buildings tumbled into mounds of rubble or were severely damaged in densely populated parts of Mexico City and nearby states. According to Mexico City Mayor Miguel Angel Mancera, buildings fell at 44 places in the capital alone as high-rises across the city swayed sickeningly. Mancera said that 50 to 60 people were rescued alive by citizens and emergency workers in the capital. 
On the other hand, the government has declared a state of disaster in Mexico City, freeing up emergency funds. President Enrique Pena Nieto said he had ordered all hospitals to open their doors to the injured. 
Interior minister, Miguel Angel Osorio Chong, said authorities had reports of people possibly still being trapped in collapsed buildings. He said search efforts were slow because of the fragility of rubble. 
Mexico City, the country's capital, was the worst hit. Also battered were the states of Puebla, Guerrero, Oaxaca and Morelos. The quake's epicentre was 4.5 km east-northeast of San Juan Raboso and 55 km south-southwest of the city of Puebla. The tragedy came less than two weeks after a massive 8.1-magnitude quake hit Mexico on September 7 and killed nearly 100 people.