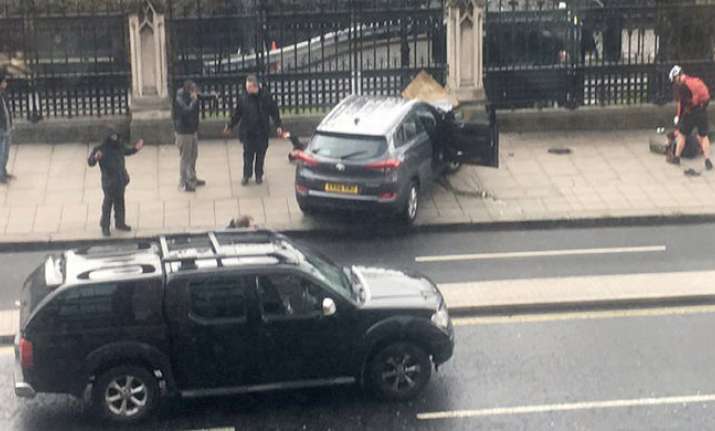 During a brutal terror attack at the heart of Westminster on Wednesday in which four people were killed including the lone attacker, people watching Al Jazeera's coverage on Facebook Live reacted with 'joyful emojis'. 
Several screenshots of Al Jazeera's rolling coverage on Facebook Live with full of joyful emojis were circulated on social media.
Terror group Islamic State today claimed responsibility for the terrorist attack near the British Parliament.
The knife-wielding attacker had first plowed an SUV into pedestrians on Westminster Bridge, killing two and injuring over 30 before he fatally stabbed a police officer on Parliament grounds. 
Police shot and killed the attacker, who has been identified as 52-year-old Khalid Masood. 
So far, eight people were arrested in raids, including some in the city of Birmingham as police searched for clues.