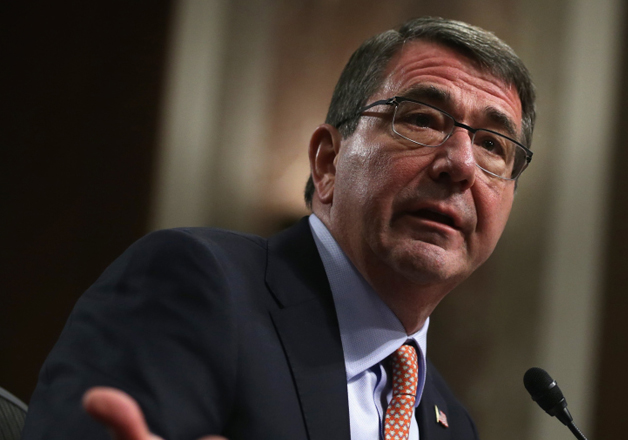 US Defence Secretary Ashton Carter has pointed out that the Indo-US military relationship is the "closest it has ever been" and that the two countries have gone for a strategic and technological "handshake".
Ashton Carter, in his remarks aboard the USS Carl Vinson in San Diego on Thursday, also underlined the significance of the fact that for the first time, India and US are exercising together by air, land and sea. 
"America's regional partnerships are growing in number and strength. The US-India military relationship is the closest it's ever been. Great nation, large democracy," Carter said.
"Through our strategic handshake with America's reaching west in our re-balance and India reaching east in what Prime Minister (Narendra) Modi calls his Act East Policy, our two nations are exercising together by air, land, and sea." Never did that before, he noted.
"There is also a technological handshake between the United States and India. The US-India Defence Technology and Trade Initiative grasps hands with Prime Minister Modi's Make in India campaign, helping our countries move toward more diverse defence co-development and co-production of weapons systems," Carter said.
Noting that Asia-Pacific is the most consequential region for America's future, he said the US is managing "historic change" in the area.
(With PTI inputs)