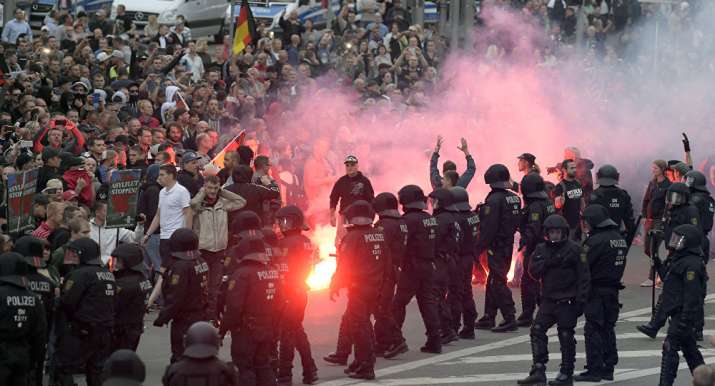 Germany has launched a probe into who leaked the arrest warrant for an Iraqi murder suspect to far-right groups in Saxony's eastern city of Chemnitz, an official said.
The state official called the arrest warrant leak, most likely from a police or judicial source, a scandal. The unauthorised disclosure has increased concerns of possible links between police and anti-migrant groups after a fatal stabbing of a 35-year-old German-Cuban man on Sunday sparked days of violent and xenophobic protests.
The disclosure, which led to the warrant being published on far-right websites, is highly unusual in Germany, which has strict rules for judicial proceedings. Critics believe the warrant, with details of the number of stab wounds, may have been leaked to further incite anti-immigrant sentiments.
Authorities have called on the help of federal police, as they braced for fresh protests on Thursday. Police have also opened 10 cases against far-right protesters who gave the illegal 'Nazi Salute' during the first day of the unrest.
Early on Sunday, a fight broke out between "multiple nationalities" on the sidelines of a street festival in which a carpenter named Daniel H, was critically wounded. He later succumbed to injuries at a hospital. It remains unclear what triggered the brawl.