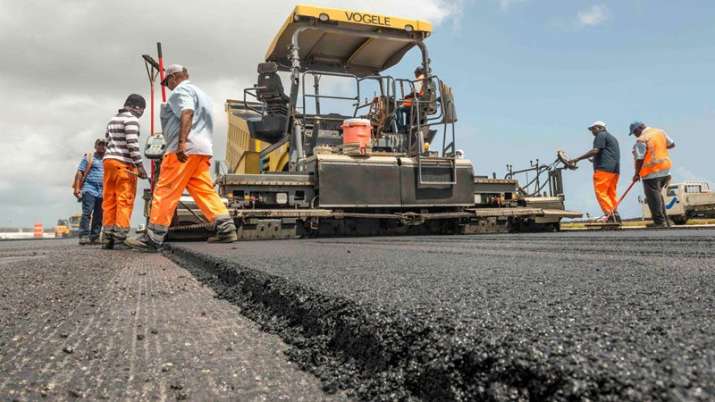 The China-Pakistan Economic Corridor (CPEC), worth USD 50-billion worth, have reportedly hit a roadblock with many of its projects getting stuck due to a financial crisis at the country's National Highway Authority.
The CPEC is the flagship project of China's ambitious Belt and Road Initiative (BRI) and includes a maze of roads and port projects. Once completed, it aims to connect China's largest province Xinjiang with Pakistan's Gwadar port in Balochistan, allowing Beijing access to the Arabian Sea.
Dawn online cited sources as saying that contractors stopped work on several CPEC projects after their cheques worth over Rs 5 billion bounced a couple of days ago.
The affected projects include Hakla-Dera Ismail Khan, Western Route of CPEC and all sections of the Karachi-Lahore Motorway.
According to the report, not only the CPEC projects but local industries related to construction and a large workforce of engineers and labourers were also hit by the situation.
When contacted, NHA spokesman Kashif Zaman said the authority issued cheques of Rs 5 billion on June 29 to the firms against the sanction by the government.
"Cheques worth Rs 1.5 billion were cleared by the same day and the remaining cheques that were deposited the next day could not be cleared," he said.
Zaman said the matter had been taken up with the government and hopefully it would be resolved soon.
On the suspension of work by the contractors, he said, "The progress on the project had not been affected. Same is true for Hazara Motorway and other sections."
He said most of the projects in question would be completed by December 2018 but could get delayed for want of finances, according to the report.
While CPEC is highlighted as "flagship project", the BRI includes the Bangladesh, China, India and Myanmar (BCIM) Economic Corridor, New Eurasian Land Bridge, China-Mongolia-Russia Economic Corridor, China-Indochina Peninsula Economic Corridor and 21st century Maritime Silk Road.
India opposes CPEC's route as it cuts through the disputed part of Kashmir held by Islamabad.
(With inputs from agencies)