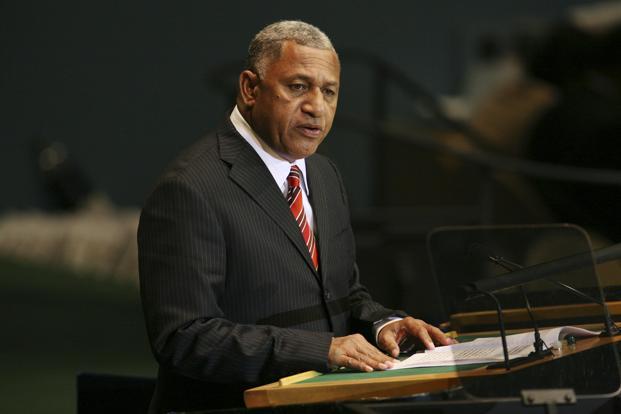 Fijian Prime Minister Voreqe Bainimarama on Monday said although the US had abandoned its leadership on climate change the doors remained open for President Donald Trump to join in the endeavour, a media report said.
Bainimarama, who is also President of the 23rd session of the Conference of the Parties (COP23) to the UN Framework Convention on Climate Change (UNFCCC), made the remarks when he opened the Climate Action Pacific Partnership meeting.
He made a clear statement for a re-dedication to the endeavour as he welcomed nearly 300 delegates from across the Pacific, Xinhua news agency reported. 
The Fijian leader told the delegates that his country was with them and would do everything possible to stand up for them in the great forums of the world to fight climate change.
He said while there would be refugees of climate change, the people of Kiribati and Tuvalu need not worry, because Fiji would take them in.
In the lead-up to the COP23 meeting and having a collective Pacific agenda, Bainimarama has formally endorsed the "Under2 Coalition" with the appointment of Jerry Brown, the Governor of California, as a Special COP23 Envoy to the States and Regions.
He said the important initiative mobilised nearly 180 sub-national governments around the world to do their part to tackle climate change.