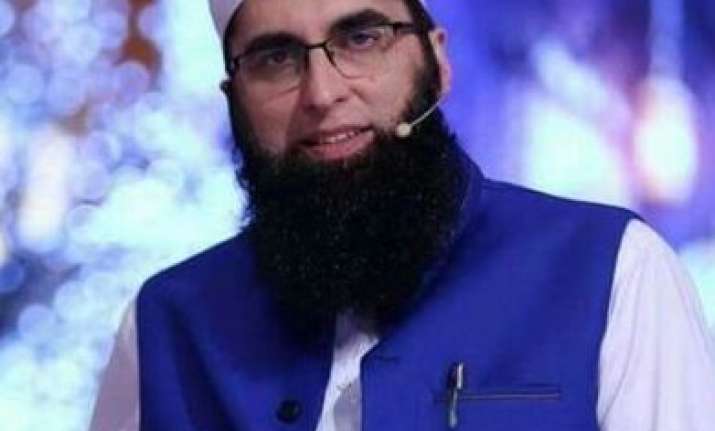 Junaid Jamshed, the popstar-turned-evangelist and an Islamic preacher, was reportedly on board the Pakistan International Airlines (PIA) which crashed in Khyber Pakhtunkhwa province today evening.
The 52-year-old singer songwriter was travelling on the ill-fated PIA flight PK-661, Pakistan's news website Dawn reported.
The famous preacher, who travels extensively for preaching purposes, was travelling to Islamabad with his family, it said.
The passengers' list included the names of Junaid and his wife.
Speaking to Geo News, Junaid's fellow preacher Mehmood Alam said that the former was in Chitral for a preaching trip of ten days.
The PIA plane, which was flying from Chitral to Islamabad, crashed in a village near the town of Havelian, about 75 kilometres north west of the capital city.
Meanwhile, there were no immediate details on casualties but Interior Ministry dispatched a team with experts on identifying bodies through DNA tests.
Jamshed was previously awarded a Medal of Excellence by the President of Pakistan.
The PK-661 flight departed from Chitral at 3:30pm and was expected to land at Islamabad's Benazir Bhutto International Airport at around 4:40 pm. The flight disappeared from the air control radar soon after takeoff.
A PIA statement later confirmed that the missing aircraft had crashed.
"We regret to inform that PIA's ATR-42 aircraft operating as PK-661, carrying around 40 persons lost its contact with control tower on its way from Chitral to Islamabad a short while ago. All resources are being mobilised to locate the aircraft. Media will be kept informed as situation develops," PIA spokesperson Danial Gilani said in a statement.