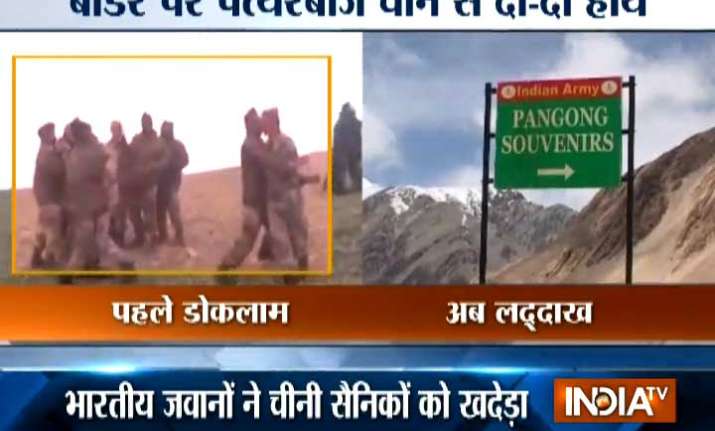 A day after Indian troops foiled an attempt by Chinese soldiers to enter Indian territory along the banks of famous Pangong lake in Ladakh, the United States on Wednesday asked the two countries to resolve their disputes through "direct dialogue".
The latest skirmish comes at a time when India and China are locked in a face-off in the Doklam area of the Sikkim sector. The standoff has been ongoing for more than 50 days, after Indian troops stopped the Chinese Army from building a road in the area. 
"We are encouraging both parties to sit down and have a direct dialogue," State Department Spokesperson Heather Nauert told media persons. 
Nauert was responding to questions on the skirmish between Indian and Chinese soldiers in Ladakh and continued standoff in Doklam area.
Meanwhile, China has vehemently rejected reports suggesting that it had offered a compromise to India under which it showed willingness to move its troops 100 meters back in Doklam area after India sought the pullback of Chinese troops by 250 metres.
A spokesperson of Chinese Foreign Ministry said told China Daily that there was no truth in the report and added that China will not trade its territorial sovereignty under any circumstances.
"China's position on solving this incident is clear and firm. India must immediately and unconditionally withdraw all its trespassing troops and equipment back to the Indian side of the border," Chinese Foreign Ministry said in a statement.
(With PTI inputs)