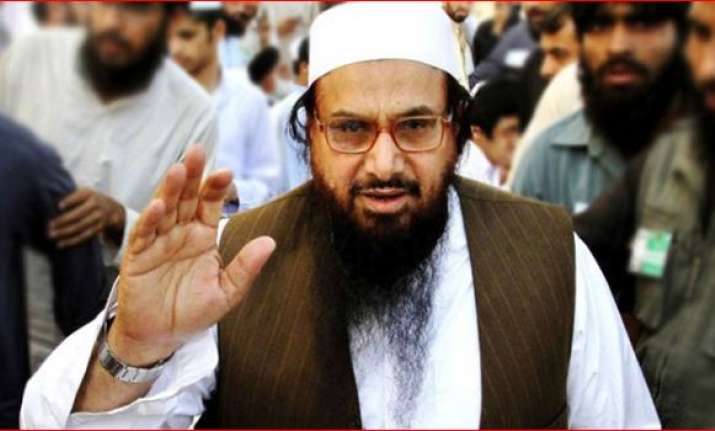 Despite Pakistan government outlawing his organisation Jamaat-ud-Dawah (JuD), Mumbai attack mastermind Hafiz Saeed on Saturday led Eidul Fitr prayers at the Qaddafi Stadium in Lahore.
Addressing the gathering, Hafiz Saeed asked Pakistani citizens to extend their full support to the people of Kashmir.
Despite the ban on JuD, the Pakistani government has allowed Hafiz Saeed to hold public rallies and lead gatherings in the country.
Hafiz Saeed carries a $10-million US bounty on his head for his role in terror activities and the United States had declared his outfit JuD as a foreign terrorist organisation in June 2014.
In 2017, Pakistan had promulgated an ordinance to amend the country's Anti-Terrorism Act to list JuD and the Falah-e-Insaniat Foundation (FIF) as terror organisations.
The JuD is believed to be the front organisation for the LeT which is responsible for carrying out the Mumbai attack that killed 166 people.
(With PTI inputs)