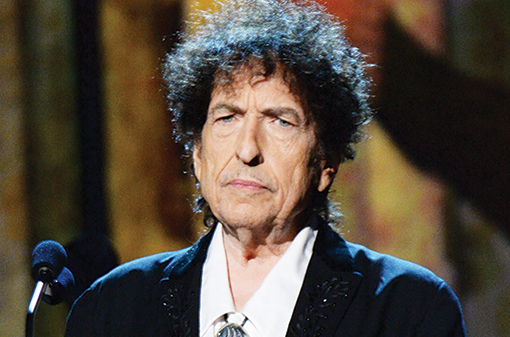 In case you are scrolling down the website of the mercurial music legend Bob Dylan, be prepared to not find the words - "winner of the Nobel prize in literature" – as they have been removed.
After taking an ample amount to time to acknowledge it, Dylan has now removed the sole public recognition of the prestigious award.
According to the Nobel academy's permanent secretary, Bob has not yet said anything about the award in spite of several attempts being made to contact him.
Dylan, 75, whose lyrics have influenced generations of fans, is the first songwriter to win the literature prize.
Born Robert Allen Zimmerman, the folk rock singer-songwriter has produced a vast catalogue of music since the 1960's dealing with social issues, including war and civil rights.
Some of his most popular songs included "Blowin' in the Wind" and "The Times They Are a-Changin" became anthems for the American civil rights and anti-war movements.
His six-minute single "Like a Rolling Stone", recorded in 1965, enlarged the range of popular music. Dylan's mid-1960s recordings, backed by rock musicians, reached the top end of the United States music charts while also attracting denunciation and criticism from others in the folk movement.