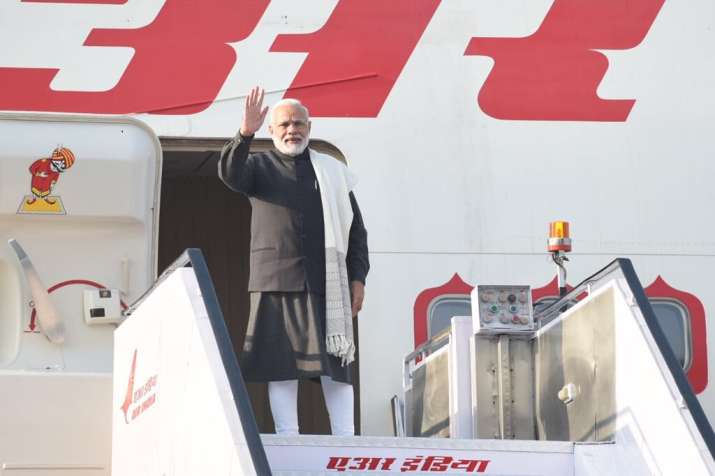 From exquisite cuisine to live yoga sessions, a plethora of activities signifying the Indian touch and taste will be on the table at World Economic Forum in Davos, to be attended by Prime Minister Narendra Modi. 
Giant billboards of Prime Minister Narendra Modi - only Indian PM to attend the event after former PM HD Deve Gowda post 1997 - have already appeared in the resort town of Swiss alps town of Davos. 
Here is all you need to know:
# India will host a welcome reception for the members of the World Economic Forum in Davos. Around 1,500 people are expected to attend the event that will showcase Indian culture and heritage. 
#  The five-day WEF Annual Meeting will host government heads, global organisations, and nearly 2,000 CEOs from top companies of the world. At least 400 sessions will take place. 
# PM Modi will address the opening plenary session of WEF in Davos on January 23. It will set the tone of the mega annual event, which is expected to be graced by emminent people from 190 countries.
# Six union ministers will also address various sessions during the event - Arun Jaitley, Piyush Goyal, Dharmendra Pradhan, Suresh Prabhu, Jitendra Singh and MJ Akbar.
# PM Modi will also have a bilateral meeting with Swiss President Alain Berset. Both the leaders are expected to exchange views of mutual interest, gamut of their relationship and commitment towards global initiatives.
#  PM will also host a round table dinner for 60 top CEOs, including 20 from India; Airbus, Hitachi, BAE Systems and IBM CEOs will be part of the meet.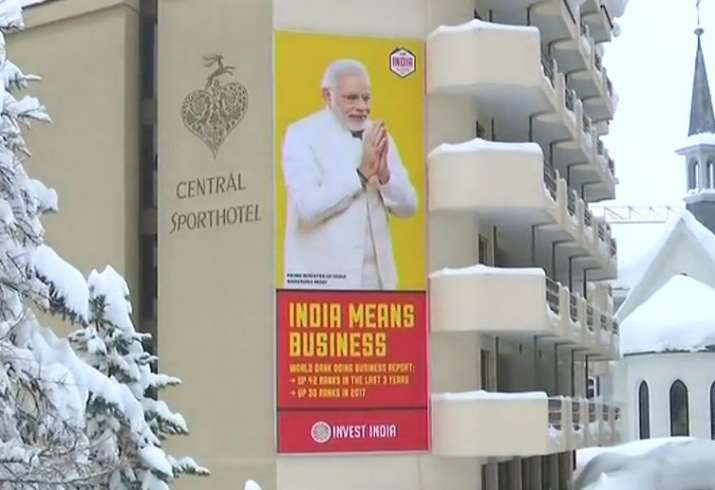 # An interaction between Prime Minister Modi and 120 members of the investor community at the WEF is also on the cards. 
# Shah Rukh Khan will also be honoured with Crystal Award alongside Cate Blanchett and Elton John. He will be holding a session on women empowerment and its significance for India.
# WEF will be chaired by women members, including IMF director Christine Lagarde and Mann Deshi Mahila Sahkari Foundation founder from India Chetna Sinha, Norwegian PM Erna Solberg, IBM chief Ginni Rometty, ITUC General Secretary Sharan Burrow, CERN Director-General Fabiola Gianotti and ENGIE Chief Executive Isabelle Kocher.
As the world leaders await to hear Prime Minister Narendra Modi's vision for India's engagement with the world, Indian CEOs on Monday made a strong pitch for a statesman like position for the country to counter the protectionism and domestic rhetoric likely to be presented by countries like the US.
Before his departure from India, Modi had said he will share his vision for India's future engagements with international community in Davos, and will seek "serious attention" of world leaders on existing and emerging challenges to the contemporary global systems.
"The existing and emerging challenges to the contemporary international system and global governance architecture deserve serious attention of leaders, governments, policy makers, corporates and civil societies around the world," he tweeted.
"I look forward to my first visit to the World Economic Forum at Davos, at the invitation of Indias good friend and Founder of the WEF, Professor Klaus Schwab," he said, while describing the theme of the Forum, 'Creating a Shared Future in a Fractured World' as "both thoughtful and apt".
Among global leaders, US President Donald Trump will be there to deliver the closing address, but any meeting with Prime Minister Modi is unlikely as the two would not be in town on the same day. 
Pakistani Prime Minister Shahid Khaqan Abbasi will also be in Davos, but officials in India have said no meeting is planned between him and Modi. 
German Chancellor Angela Merkel, Italian Prime Minister Paolo Gentiloni, European Commission President Jean-Claude Juncker, French President Emmanuel Macron, UK Prime Minister Theresa May and Canadian Prime Minister Justin Trudeau are among the other attendees. 
While Trump is expected to talk about his 'America First' policy, officials in India said Modi's central message at this multilateral forum will be about India being an economy that can be an engine of global growth and which wants others to participate in its growth and also wants to contribute to others' development.