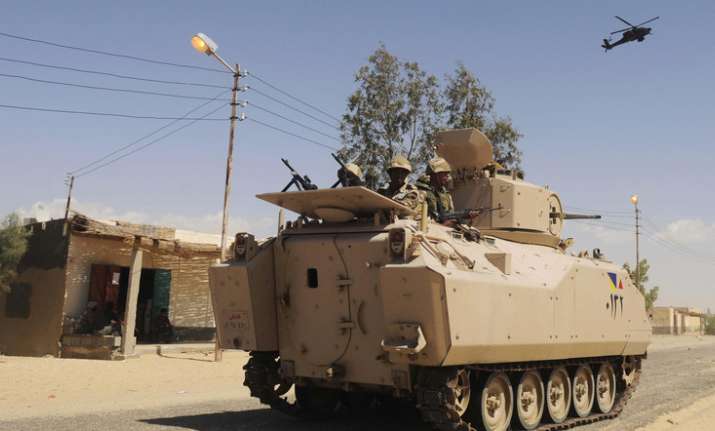 Cairo: As many as 60 terrorists were on Friday killed and 40 others injured in army raids in Egypt's two restive North Sinai cities, army said.
Anti-terror forces, backed by military warplanes, attacked terrorists hideouts in  Rafah and Shiekh Zwayed, killing 60 terrorists and injuring 40 others, the spokesman said in a statement, Xinhua reported.
Last week, a mortar attack on a security checkpoint in North Sinai's El-Arish city killed 15 policemen.
The North Sinai-based militant group Ansar Bayt Al-Maqdis (ABM), which is affiliated with the Islamic State group, claimed responsibility for the attack.
Egypt has been facing anti-government attacks, mostly in the Sinai Peninsula, which killed hundreds of police and army personnel since 2013.
Most of the attacks have been claimed by the ABM, which has changed its name to "Sinai State."
The Egyptian military's continuous massive operations on the peninsula have killed hundreds of militants as part of the country's "war against terrorism."
(with PTI and IANS inputs)