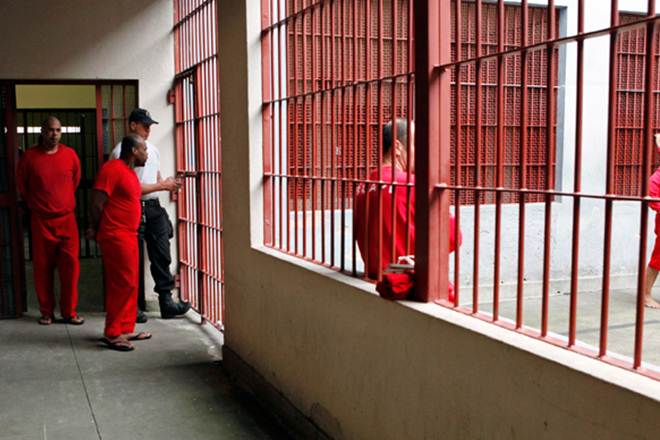 At least 25 inmates died in a massive prison fight on Sunday in the northern Brazilian city of Boa Vista, local media reported citing police.
Seven of the dead were beheaded and six burned to death in fighting at a prison in Boa Vista, the capital of Roraima state, the news site G1 reported, citing local police.
The violence started when inmates broke into another section of the prison where members of a different faction were being held, Capt Falkner Ferreira was quoted as saying by G1 website (in Portuguese).
The prisoners were armed with knives and wooden sticks, a witness said.
Reports say there are 1,400 inmates currently in the prison, which has a capacity of up to 740.
Brazil has the world's fourth largest prison population, with some 600,000 inmates.
Roraima state Secretary of Justice Uziel Castro said that the fight erupted during visiting hours, and some 100 relatives of inmates were briefly held hostage.
The rioters demanded that a judge come to hear their demands. Instead Special Operations Police stormed the prison, released the hostages and regained control of the site by sundown.
"All the hostages were released," Castro said, adding that most of them were women.
The prison, some 3,400 kilometers northwest of Rio de Janeiro, is in a state that borders Venezuela.