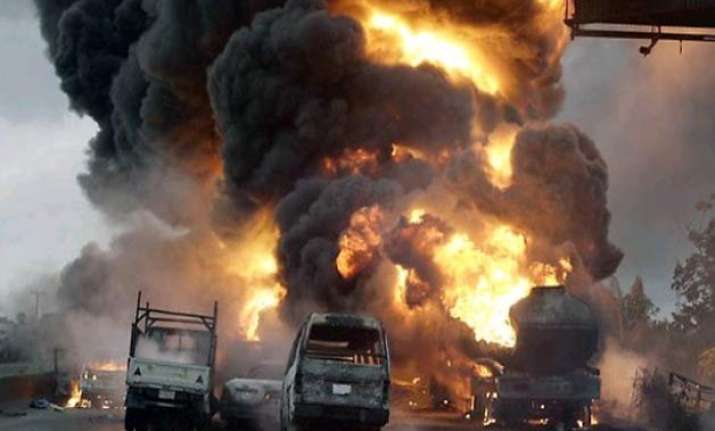 Kanpur: Two youths were killed yesterday evening when a blast occurred in a gas taker which was undergoing repairs at a welder's shop, police said.  According to SP (Rural) Surendra Tiwari, the incident took place at the shop in the Panki Parav area here where the driver of the tanker had taken the vehicle for repairs.  Tiwari said that Anuj (22), the son of the shop-owner, and a helper at the establishment, identified as Arjun (24), lost their lives in the blast which took place as they were carrying out repairs on the tanker, which was said to be empty.
Tiwari said that the tanker was ripped into two by the blast, which was heard throughout the area.  Asked how an explosion could have occurred in a tanker which was empty, Tiwari said that inquiries were on to ascertain just that.
The bodies have been sent for post-mortem while the wreckage of the tanker has been taken away for examination, added Tiwari.
Meanwhile, a man died in mysterious circumstances in the Police Lines area after falling from the balcony outside the third floor quarters belonging to a policeman.  According to SSP Shalabh Mathur, the deceased, who was in his 30s, was a relative of the policeman occupying the said quarters. The tragedy occurred as he slipped and fell from the third-floor balcony, he said, adding that inquiries are on in the matter and the body has been sent for a post-mortem.