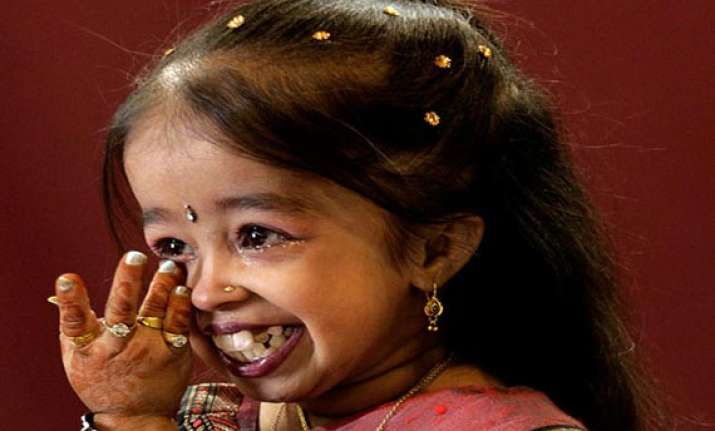 Jaipur:  Jyoti Amge, the shortest woman on earth on Sunday released a book 30 feet tall and 24 feet wide at a function organised by a Jain saint. 
The occasion was the release of  the seventh edition of  "Kadwe Pravachan", a Jain religious book.
Jain saint Tarun Sagarji Maharaj attended the function.  Jyoti Amge, who is 20 inches tall, released the book.
According to the organisers, the main motive behind this exercise was to draw attention of  readers towards the seventh edition of "Kadwe Pravchan".
A team of ten people from Gujarat spent four days in fabricating this symbolic book in which around 1500 kg iron, 100 litres colour and 400 kg flex  was used.
The organisers claimed  they have broken the Guinness World record of 16 by 26  feet book which was released in Dubai in  2012.