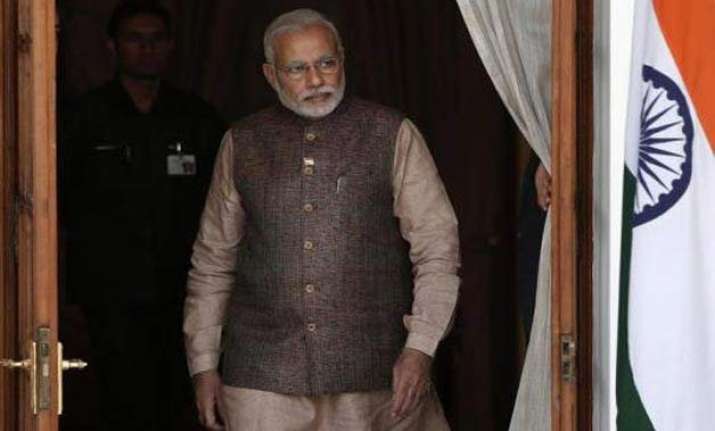 New Delhi: Ahead of Prime Minister Narendra Modi's visit to Paris, France today said the two sides are "working hard" to make progress on setting up Jaitapur nuclear power plant, a project which has been stuck because of differences over cost of power to be produced.  
The issue is expected to be high on the agenda of Modi's talks with French President Francois Hollande along with other subjects like French investments in India, including defence sector, and the country's participation in upgrading India's railways and creating smart cities.
It is not clear whether the leaders of the two countries will discuss the issue of multi-billion dollar Rafale fighter deal, which is also stuck because of differences between the two sides over pricing.
French Ambassador to India François Richier said Modi's visit to his country, beginning on Thursday, would be a "very very great event" during which the two sides will discuss ways to give a push to the entire gamut of relations. Modi will visit France as part of this three-nation tour that will also include Germany and Canada.
Responding to questions over the long-pending proposal to set up nuclear plant at Jaitapur in Maharashtra by French company Areva, he said, "We are working hard to find progress ...Yes, things are working."
He said Modi himself spoke yesterday about the importance of addressing climate change and nuclear power is an important part of it alongside other sources of renewable energy.
Making it clear that the Prime Minister's visit is not linked to this issue, the envoy said if "something good" emerges during the visit, it will be announced.  Under an agreement signed in 2009, Areva is to set up six nuclear reactors at Jaitapur with total capacity of about 10,000 MW.
The project has, however, been stuck over differences regarding the cost of power that will be produced.  The French side has been insisting that the cost should be in the range of Rs 9-9.50 per unit but India wants it to be lowered to Rs 6-6.50 per unit.
The French Ambassador did not respond to questions over the pending Rafale deal.
However, sources said "negotiations are on" for the deal under which French company Dassault will supply 126 Rafale fighter planes.
Richier said French companies, including those in the field of defence, are keen to participate in the 'Make in India' programme and the fate of Rafale deal will be a key element in this.
During the visit, the two sides could sign some pacts, including in the areas of railways and space besides the 'smart city' project.
Talking about trade which stood at 19 billion USD in 2014, he said it is growing at the rate of 1.5 billion USD per year, covering all sectors.
There is also a growing trend of Indian investments in France, the envoy said, adding that it was, however, lesser as compared to Chinese investments whose GDP is five times than that of India. He said there was an imbalance in trade which needs to be corrected.
Expecting the trend of growing trade to continue, Richier said the French business community is "encouraged" by the reforms carried out by the new government in India, which has promised to do more.
He said confidence is also growing about France being a potential investment zone he projected his country as a "pro-business country".
While talking about participation in 'Make in India' programme, he said a French company is setting up coach factory for Kochi Metro.