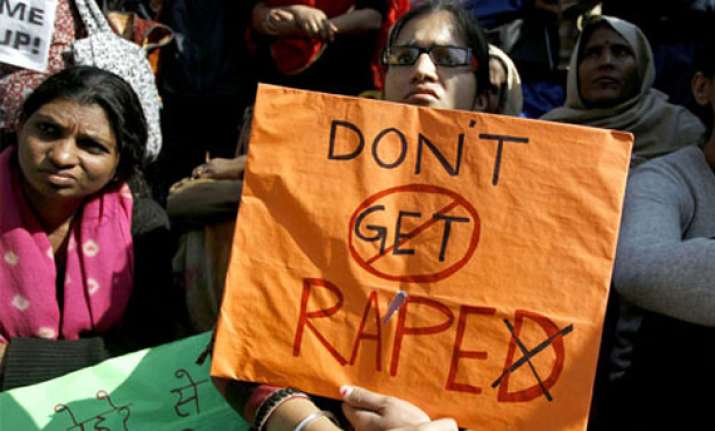 New Delhi, Dec 19: Women groups today staged protests across the national capital to protest the growing number of rape incidents.
Supporters of All India Democratic Women's Association came out on the streets and stopped traffic.
"Stop staring", "Who is responsible for women safety?" "Punish the culprits" were some of the placards carried by protesters while blocking traffic.
The protesters were demanding stringent laws to curb growing incidences of rapes in India.