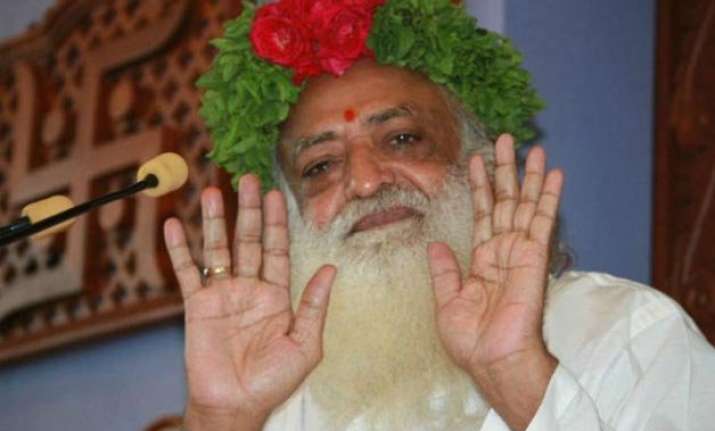 Bareilly: A key witness in the rape case against self-styled godman Asaram Bapu, who was shot at by unidentified assailants in Shahjahanpur district, succumbed to injuries, the third witness in the case who has been killed.
Special police teams have been constituted to track down the assailants, the police said.
35-year-old Kripal Singh was shot at by two unidentified motorcycle-borne persons in Puwayan area while he was on his way home last night, they said.
Singh, who sustained serious bullet injuries, was rushed from Shahjahanpur to a Bareilly hospital where he succumbed to injuries at around 11:25 pm, Bareilly Circle Officer Mukul Dwivedi said.
His body was taken back to Shahjahanpur for cremation, he said.
This was the ninth attack against witnesses so far in the Asaram Bapu case and the third death. In January this year, a witness who had served as a cook at Asaram's ashram was shot dead in Muzaffarnagar.
Singh was on his way home on a motorcycle when two men on a bike came from behind and one of them opened fire at him. Police said that Singh, who sustained severe bullet injuries in the back, was rushed to Bareilly where his condition was stated to be critical.
The duo also allegedly warned him against deposing against Asaram Bapu and fled from the scene.
In a statement given to Additional City Magistrate, Singh had alleged that people connected to Asaram Bapu were threatening him from the last few days.
Police said that Singh was an employee of a transport company, whose owner's daughter had lodged a case of sexual assault against the self-styled godman.
The 74-year-old Asaram Bapu has been lodged in a Jodhpur jail since September 2013 over allegations of raping a teenage girl. Two months later he, along with his son Narayan Sai, was booked for the alleged rape of two sisters at their ashram in Gujarat's Surat.