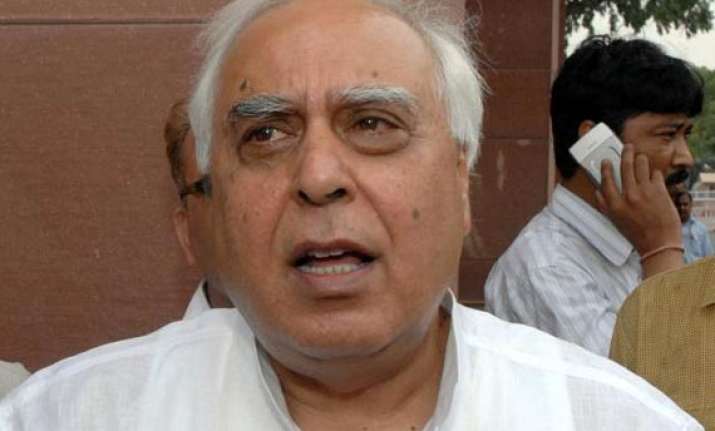 New Delhi, Nov 20: The Government is expected to vigorously push its reforms agenda in higher education sector during the Winter Session of Parliament as a host of proposed legislations are listed for consideration.
 
HRD Minister Kapil Sibal has already held discussions with MPs both from the Congress and its allies in the run up to the Session for smooth passage of the bills. 

One of the key bills listed for consideration is the Educational Tribunals Bill, 2010.

The bill was deferred in the Monsoon session last year after Sibal's party colleague Keshav Rao wanted him to honour parliamentary committee recommendations.
 
The Ministry faced embarrassment in the Monsoon session this year too over the non-passage of certain legislations like the NIT Bill and the IIIT D&M Kancheepuram Bill, with Sibal blaming the opposition for stalling their passage. 

"It would be crucial that this time some of the bills, the non-passage of which has slowed the reforms process, is smoothly passed to give a kick-start to the whole exercise," said a senior HRD Ministry official.

The Institute of Technology (Amendment) Bill, 2011 also holds significance as its passage would pave the way for award of degrees to students of IISER.

Other bills listed for consideration are the Central Educational Institutions Amendment Bill and the Institute of Technology (Amendment) Bill to bring the eight new IITs within the ambit of the Institute of Technology Act.