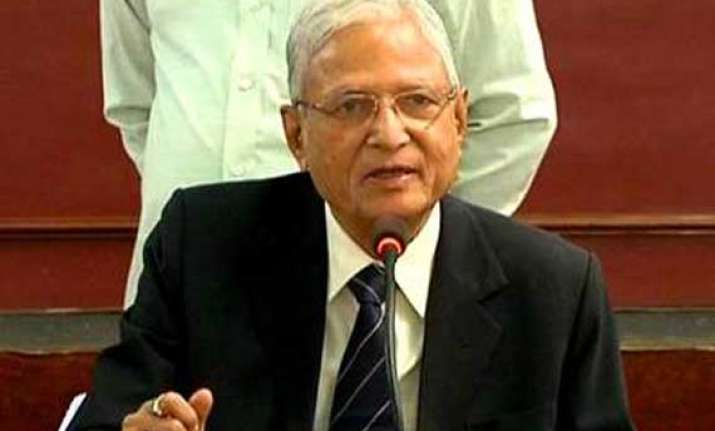 Ahmedabad: Former Supreme Court judge Justice M B Shah, who is to head the Special Investigation Team (SIT) into the black money issue, today said there are a number of "complexities" involved but asserted he will ensure a speedy probe.
The Narendra Modi Cabinet at its very first meeting yesterday announced that a SIT headed by Shah will be constituted to unearth black money.
"A number of complexities would be there, but at present it is difficult for me to say which complexities I would face. But I will try to solve them as early a possible," Justice (retd) Shah told PTI by phone.
Asked about the past record of delays in submission of inquiry commission/committee reports, the former judge said he will try to "finish the work as early as possible."
"I was the Chairman of a Commission on illegal mining of iron ore (in Odisha and Goa). I submitted the first interim report within two months (of starting probe).
"Thereafter, the Goa report within six months. And thereafter the further report of Odisha in next six months. So I am sure that I will finish the work (probe in black money issue) as early as possible," he said.
Shah said he would be firm in dealing with big political and corporate personalties if they are found to be involved in stashing away black money in foreign banks.