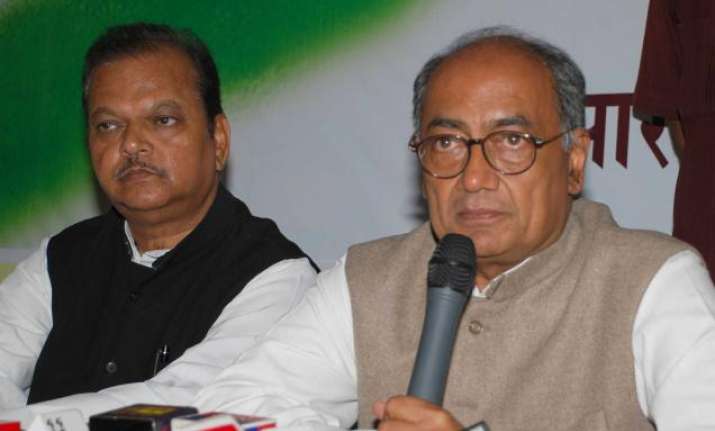 New Delhi:  Congress leader Digvijay Singh on Saturday blamed the Central vigilance Commission (CVC) for not acting immediately in the cases of alleged corruption in the Commonwealth Games projects in the city.
"Why hasn't the CVC filed FIRs against those accused (of corruption) so far? Why did not it prevent when it (corruption) was happening?" he asked.
'CVC should not wait. It should act immediately...In the Organising Committee, there is a representative of CVC. Government officers are also there. They should have prevented it and acted earlier," Singh told reporters here.
The Congress leader however cautioned against a "media trial" at this juncture when the Games are less than two months away.
"As the time for the Commonwealth Games is close, our first priority should be to make them successful. Strict action should be taken against the accused after the successful completion of the Games," he said.
There was an uproar in Parliament yesterday on alleged corruption in the Commonwealth Games with MPs cutting across party lines raising the issue.
The issue is expected to come up for a debate in the Lok Sabha on Monday with Sports Minister M S Gill expected to reply and Urban Development Minister S Jaipal Reddy likely to intervene on the matter. PTI