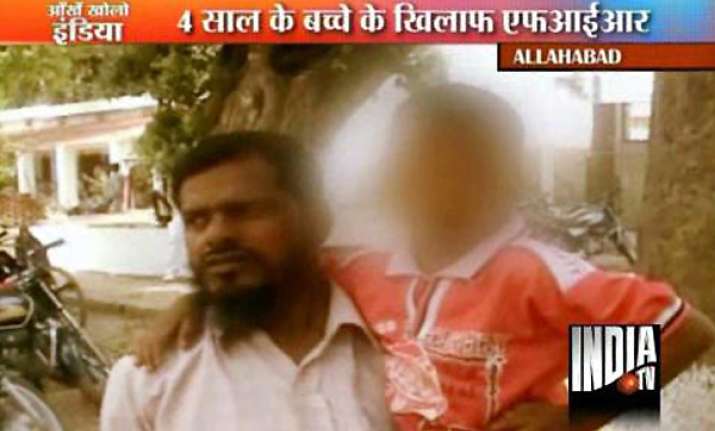 Allahabad (UP), Mar 20: Allahabad Police's ridiculous act surfaced on Monday when a matter of filing a non-bailable FIR against a four-year-old innocent boy came into light in Mau Aima town in Allahabad.
The incident occurred when small children of the Dadauli village were playing cricket. During the play the kids started fighting which was later joined by the parents of the kids and after thrashing each other they reached police station.
Police filed a non-bailable FIR against four people including the four-year-old kid. Kid's father alleged that police asked for bribe to dismiss the case. But when he did not give them money they filed FIR against whole of his family.
Child's family's financial condition is not sound enough to fight the case in court despite that father and son both are forced to run around police station and court to seek bail.
After the matter highlighted by media, police don't have any answer for their dictatorship and now they are trying to give different theories to prove themselves right.
The boy, who can't even express himself properly, unfamiliar with good-bad, is now facing criminal charge against him and will not be able to get bail without going to jail.
Anyone would feel pity in the little kid's part as he is too young to experience cruelty of the world.