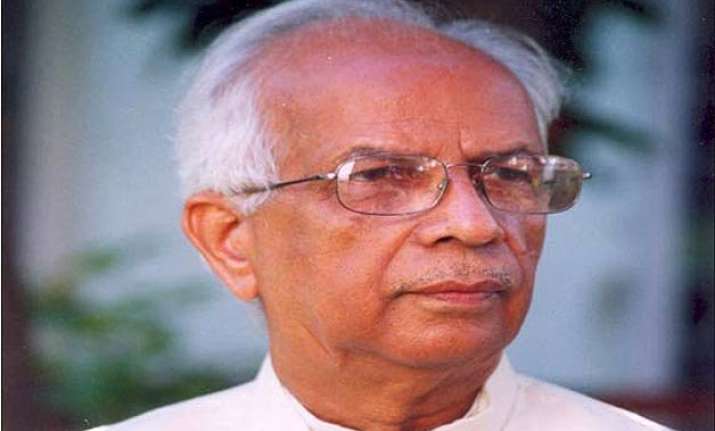 Kolkata:  West Bengal Governor K N Tripahthi today called upon people to respect democratic and secular values, social justice for the under-privileged and rule of law in the state.
Greeting people of the state on the occasion of the 66th Republic Day, Tripathi also appealed to people to march along the path of development and national integration.  
"The effort of West Bengal is not to lag behind any other state. We are always willing to reinforce the concept of federal structure as contemplated by the Constitution. We are proceeding ahead with our commitments to secure justice for all and welfare for all," Tripahi said in the message.  
He said that the state government was committed to the principles enshrined in the Constitution and that its effort was not only to strengthen the republican fabric of India, but also to ensure development of the state in all spheres - economic, social, educational, industrial, health and public welfare.
Lauding the efforts of the state government in all these directions, the Governor said that the past year was one of growth and development in the state."Peaceful elections were held for the Lok Sabha.
The overall law and order situation has been satisfactory. The erstwhile Left-Wing Extremist-infested areas in the Jangalmahal continued to be peaceful," he said.  The situation in Darjeeling also improved substantially with development activities taking precedence over disruptive movements, the Governor noted saying "the repeated visits of the CM to all corners of the state have set the tone for a responsive administration."
The Governor mentioned the launch of the enrolment in the Kanyashree scheme, a social protection measure for young unmarried girls, besides self-sufficiency in the production of food grains, dairy products and small-scale sectors.  Tripathi appreciated the state's record in the progress of education and health care as well as successful implementation of various national programmes regarding rural and urban development.