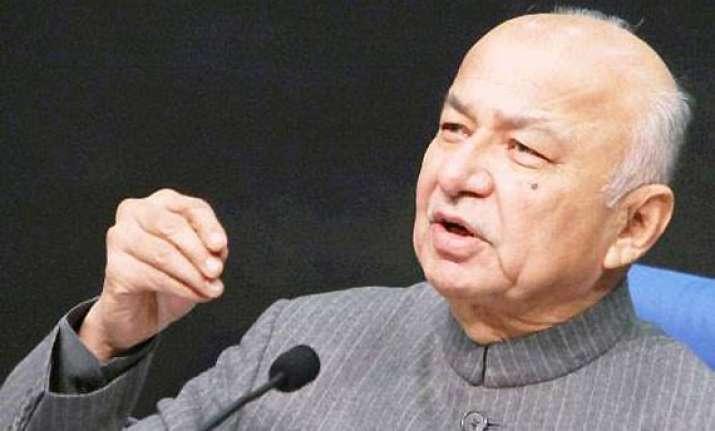 Raipur: Condemning the deadly Naxal attack in Sukma district of Chhattisgarh a day ago, Home Minister Sushil Kumar on Wednesday said India will avenge it.
"Hum iska badla lenge (We will take revenge)," Shinde told reporters at a press meet.
A day after the Naxal attack Sushil Kumar Shinde and Chhattisgarh Chief Minister Raman Singh paid tribute to the martyrs at Jagdalpur in Bastardistrict.
Shinde arrived at the city airport and held a brief meeting with Raman Singh and State Home Minister Ramsevak Paikra over the incident and later went to Jagdalpur.
Tributes were paid to the martyrs at the police parade ground in Jagdalpur, the administrative headquarter of Bastar district this morning.
Sushil Kumar Shinde, Raman Singh, Chhattisgarh Governor Shekhar Dutt members of the state cabinet paid their respect to the martyrs at the wreath-laying ceremony.
Immediately afterwards, Shinde and Singh left for his office, where the Union Home Minister would hold a meeting with the officials and review the situation.