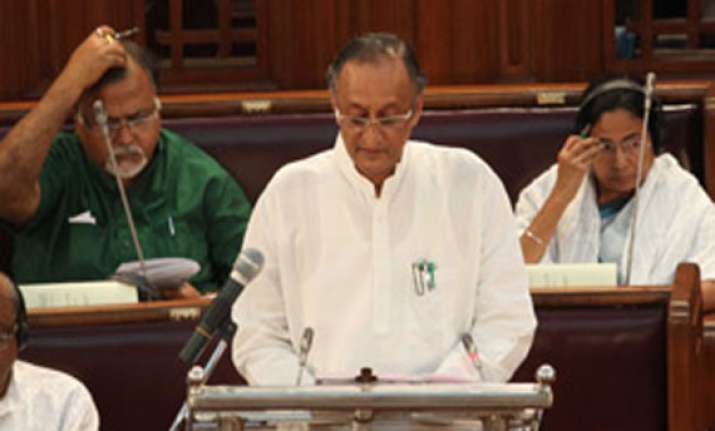 Kolkata: The West Bengal government yesterday slashed the amusement tax imposed on the prices of tickets of various cultural programmes in the state.
For this purpose, the Bengal Amusement Tax (Amendment) Bill, 2013, was yesterday passed unopposed by the state Assembly.
Talking about the Bill, state Finance Minister Amit Mitra said it would also encourage and promote various cultural programmes in West Bengal.
The existing value of tickets for admission to any cultural event, which is the basis for determination of tax under the Bengal Amusement Tax Act, 1922, had last been revised with effect from January 1, 2004.
Since 2004, there has been a fall in the money value to a great extent, making it necessary to enhance from Rs 60 to Rs 100 the value of tickets for which no tax is levied under the Act.
The revision is in respect of any theatrical, jatra or drama performance held in a hall, auditorium or building.
In respect of any musical soiree, magic show and dance (except cabaret) and some other non-cinema entertainment, the value of tickets on which no tax is levied under the Act would be enhanced from Rs 40 to Rs 60.
Mitra said that the exemptions would amount to a reduction of about Rs 25 lakh per annum in state revenues, but would bring in a cultural renaissance in the state.