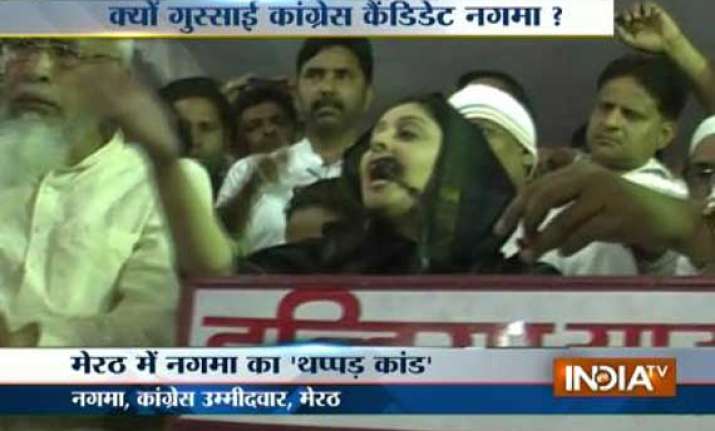 Meerut: Congress candidate from Meerut Nagma on Thursday suddenly slapped a man who was closely following her during her campaign in a minority-dominated locality Jali Kothi here.
A huge crowd was present in the locality and Nagma was ringed by bouncers.
Suddenly, Nagma slapped a man who was following her. She left soon afterwards.
Nobody could understand the reason behind Nagma suddenly slapping a man. Nagma refused to discuss, while local police officials said it could be because of her uneasiness due to a huge crowd.
Nagma has requested Meerut police to provide her with more security.