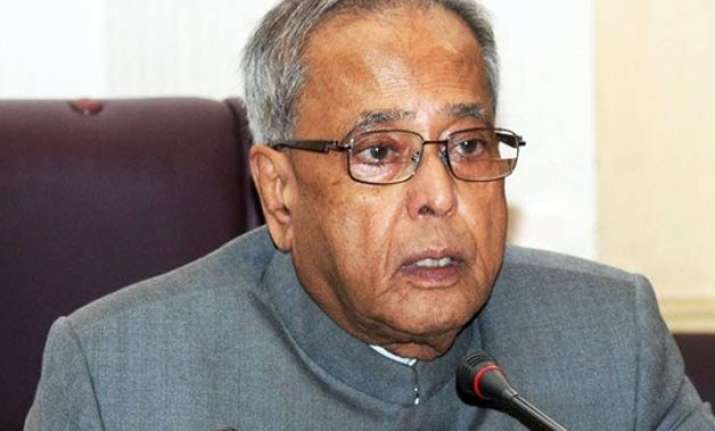 Bhopal: Seventy people accused in the Vyapam scam have in a letter sought President's nod to allow them to commit suicide. They alleged they are victims of judicial disparity and their future is dark as it's been long for them being behind bars.
Copies of their letter were also sent to the Prime Minister's Office, Chief Justice of India, Madhya Pradesh high court, National Human Rights Commission and Union home minister, among others. The letter had been signed by the accused during the hearing of the court.
In the letter to Pranab Mukherjee, the accused have sought permission for euthanasia, as they said the slow pace of investigation into the mysterious Vyapam scam delaying them justice.
The accused wrote to the president saying, "Some of the Vyapam accused who are facing similar charges under same sections of Indian Penal Code in Jabalpur and Bhopal had been given bail by different courts, including the high court," whereas we continue to languish in Gwalior jail".
"We have been in jail for long, our families are suffering. Our economic condition is deteriorating," the letter said.
The perceived death toll in the Vyapam scam has reportedly touched 46. After the long trail of mysterious deaths came to the fore, and particularly after journalist Akshay Singh's death while investigating the scam, the opposition parties have gone after the Shivraj Singh Chouhan-led BJP government in Madhya Pradesh.
Apart from Singh a number of other accused and witnesses in the infamous Vyapam scam have died mysteriously. Even whistleblower Ashish Chaturvedi, 26, claimed that there was a grave threat to his life and accused Shivraj Singh Chouhan of being "directly involved" in the scam, a charge rubbished by the CM.