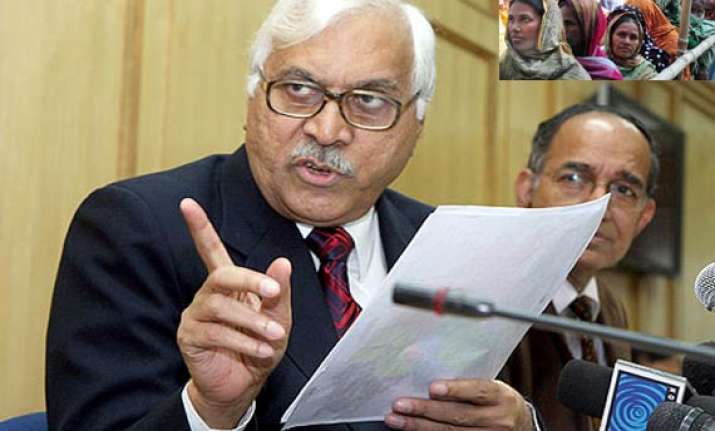 Dehra Dun, Nov 18: Chief Election Commissioner S Y Qureshi on Thursday said no documents other than those issued by the commission will be allowed for casting votes in the upcoming Assembly elections in Uttarakhand and four other states.

After holding discussions with political parties in the run-up to the Assembly polls in Uttarakhand here, Qureshi told reporters that besides photo identity cards, only voter slips with photographs will be allowed for voting. 

He said the election commission has also banned political parties' counters outside the polling booths and only the counters of election commission will be set up there.  To stop the use of money power, he said the commission has made it mandatory to open separate bank accounts for election expenses.

These accounts will be monitored and the candidates have to show the details thrice to the returning officer during the election period.Flying squads of the election commission will also be pressed to keep tabs on airports, railway stations, bus stands, farm houses and hotels from where the money usually flows for elections, Qureshi said.

Videography of public meetings and other gatherings will also be carried out, he said.He said the election commission has also made provision to set up 4-member monitoring committee to keep a watch on paid news allegations.

The commission has also convened a meeting to discuss election reforms. "We have already held a series of meetings with law ministry, and the government is very serious on the election reforms," he said.

Qureshi said the election commission does not agree to the suggestions of Team Anna on the right to recall and the right to reject. However, he said, the commission has recommended to the government to make provision for a separate button on EVMs for displaying "non of the above" candidates, the votes for which will not be considered.