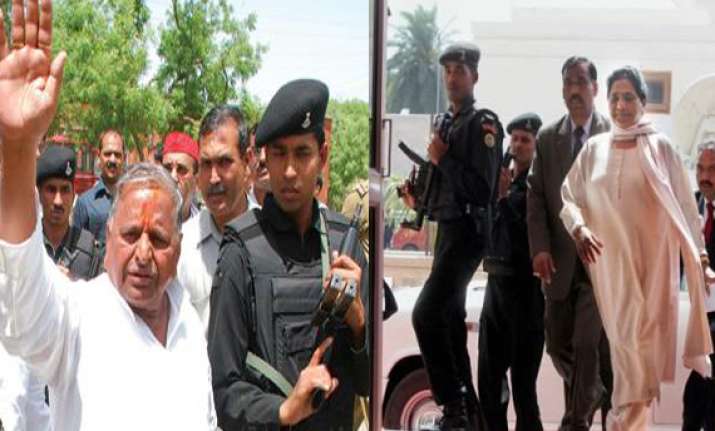 New Delhi, Apr 1:  At a time when police-population ratio is abnormally low,16,800 VIPs across the country had more than 50,000 security personnel to guard them, nearly double the actually alloted strength.
According to a Home Ministry report, 50,059 policemen were deployed in 25 states and Union Territories in 2010 to provide security to 16,788 VIPs, which included ministers, MPs, MLAs, judges and bureaucrats, for more than six months.  
Interestingly, only 28,298 police personnel were actually sanctioned to be deployed for protection to these VIPs in that year.
The report, released by Home Minister P Chidambaram on Friday, said manpower for protected persons' protection duty is drawn from available resources generally without corresponding increase in sanctioned strength for the purpose.  
"The increase in the protected persons' protection deployment has strained the already limited manpower resources of state police.
Therefore, there is a need for periodic review of the deployment of police for protected persons' protection against need based assessment coupled with proportionate increase in the sanctioned and professionally trained manpower commensurate to the bona fide protected persons' protection requirements," the report said.
The report, prepared by Bureau of Police Research and Development, said as on January 1, 2011, the actual strength of the police personnel for per lakh population was 131.39 against the sanctioned posts of 173.51 personnel per lakh population.