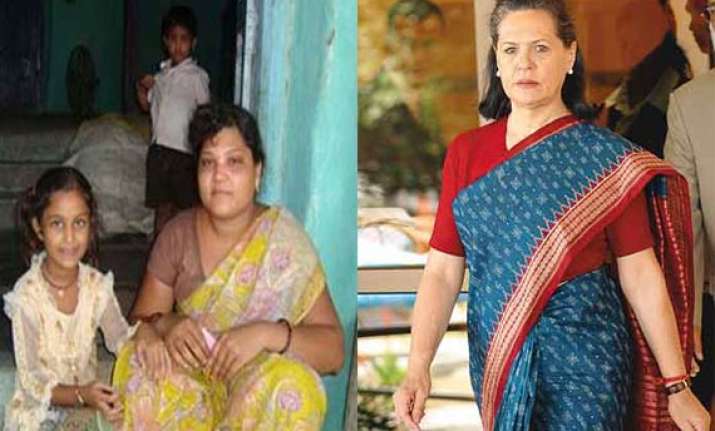 Nagpur, Oct 9: The widow of a Vidarbha farmer has written a letter to UPA chairperson Sonia Gandhi threatening to commit suicide to protest harassment from her in-laws.

Aparna Malikar, the widow  who recently won Rs 6.40 lakh in TV game show Kaun Banega Crorepati (KBC) and spoke of waging a struggle for her two daughters' future, has written to  Sonia Gandhi threatening suicide "if the in-laws don't stop her harassment."

Talking to The Indian Express, Aparna said, "Yes, I have written the letter since I am being harassed by my in-laws more after the KBC event. They had tried to stop my KBC event by telling them (KBC) that my husband Sanjay had not committed suicide due to agrarian distress, but due to harassment by me and my father and brother. If I continue to be targeted like this, what other option do I have than to commit suicide?"

Asked if she is expecting that the court case going on against her father and brother allegedly for driving Sanjay to suicide be withdrawn, she said, "due scrutiny should be done. The case is false. Everything is going their (in-laws) way." Asked if she thought of writing to Sonia on her own, she said, "Nobody advised me. I have my own wisdom."

Sanjay's eldest brother and a Congress leader from Nagpur, former deputy mayor Raghunath Malikar said, "I have nothing to do with the case."The letter says that some 8,000 widows from farmer families in Vidarbha are undergoing similar plight.

According to the letter, her husband, Sanjay Malikar, cultivated the family's land. But the crisis which Vidarbha cotton farmers have faced in the last decade led to indebtedness and default on bank loan repayments. It forced him to take his own life, the letter says.Following his death, her in-laws harassed and disowned her, she alleges. Her brother-in-law is a local Congress leader, and the police did not help her, she says.

The letter says that hundreds of farmers' widows in the Vidarbha are facing similar problems, they are denied property rights, or the right to cultivate the farm, after their husband's death.On KBC too she had spoken about the problems faced by the women in Vidarbha. The region has witnessed a slew of farmers' suicides in the last few years.