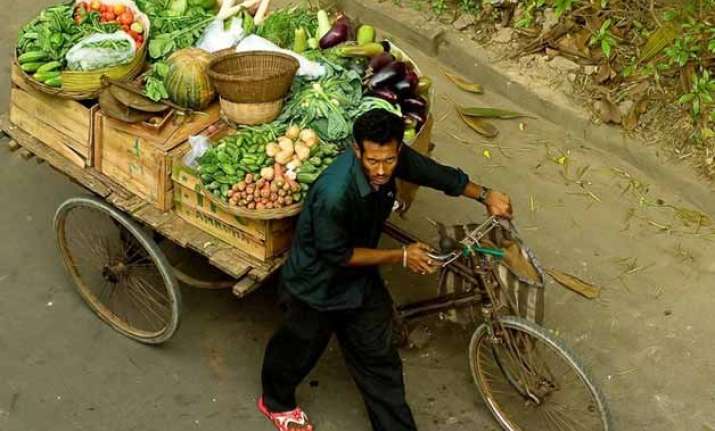 New Delhi: Food inflation strengthened in February on the back of rising vegetable, pulses and onion prices and the unseasonal rains in some parts of the country is expected to continue putting more pressure.
As per a report by TOI, Indian Ratings said food inflation, which had been one of the key drivers of price rise over the past few years, stood at 7.7% in February. High prices in pulses (14.6%) and vegetables (15.5%) remained at elevated levels for the second consecutive month.
The other protein-rich food items where inflation has remained at elevated levels for quite some time are fruits and milk. Fruits have now witnessed 12th consecutive month of high double-digit inflation in the past 11 months, the rating agency quoted.
Data released by the commerce and industry ministry showed inflation fell 2.06% in February as compared to a decline of 0.39% in the previous month and an increase of 5.03% in February last year.
Retail inflation, which has been on a downward trend, inched up to 5.37% in February but remains below RBI's comfort levels.READ MORE
India-Ratings said it believes that the recent unseasonal rains do not augur well for rabi crops in general and vegetables in particular. Vegetable inflation, which is already quite high, may remain so in the near term also, he added.
As per reports published in Times of India, Economists said they expect inflation to remain soft and the central bank to cut rates in the months ahead.
India Inc also expects interest rates to ease further. CII hopes that the forthcoming monetary policy would continue to be supportive of growth, which would turn the early signs of economic revival into a firm recovery story.