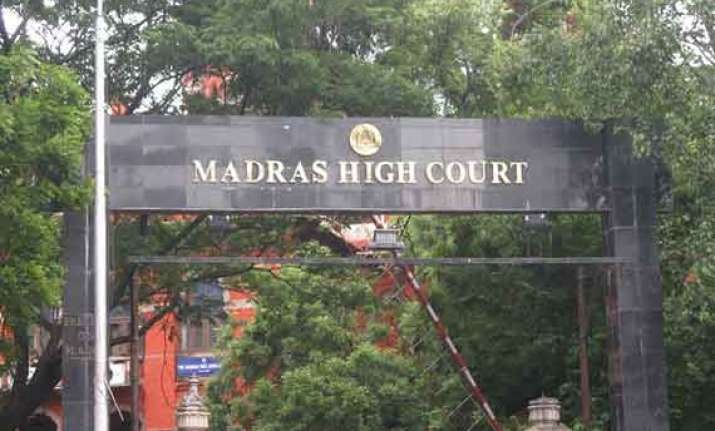 Chennai:  The validity of National Judicial Appointments Commission Bill, 2014, passed by both houses of Parliament, was challenged in the Madras High Court yesterday as being unconstitutional and without authority or source of power.
The First Bench, comprising Chief Justice Sanjay Kishan Kaul and Justice M Sathyanarayanan before which the PIL came up, directed the Registry to number the petition and list it for admission on August 26.
Petitioner advocate E Vijay Anand submitted that the bill was passed even before Amendment Bill 97 of 2014 complies with procedure prescribed under Art 368(2) of the Constitution and even before the President had given his nod to it.
Senior counsel K M Vijayan, appearing for the petitioner, contended he was only seeking to assail the Bill on the ground it presupposes existence of Article 124-A of the Constitution while the constitutional amendment had not taken place on the date the Bill was passed.
"It is thus the submission of senior counsel K.M.Vijayan that even where the constitutional amendment to go through the due procedure on the day the Bill was passed that provision did not exist in the constitution", the bench said.
The petitioner contended the present bill was based on an unborn law and its power is traceable only from the Constitution (121st Amendment) Bill 2014, which is incomplete and inoperative and till now had not stood the test of Article 368(2) of the Constitution.
He submitted that Article 368 gives power to Parliament to amend the constitution.
As per procedure under Article 368(2)(b) of the Constitution, the amendment shall also be ratified by the legislature of not less than one-half of the states by resolutions before the bill making provision for such amendment is presented to the President for assent.
The petitioner pointed out that the bill enabling Parliament to make an amendment to Section 124 of the Constitution is itself under process of passing the procedural aspects set out in Art 368(2) and sought to know from where then did Parliament derive its power to pass this bill.
Hence he prayed to delare the bill as illegal and unconstitutional and without authority or source of power.
He also sought an interim stay of all further proceedings of the Bill during the pendency of the petition.