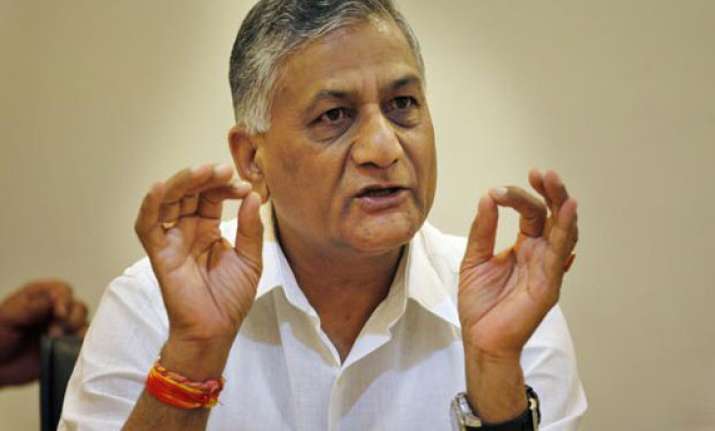 New Delhi: Former Army Chief Gen V K Singh today questioned the government's decision to go ahead with appointing Lt Gen Dalbir Singh Suhag as the next chief and said it would create "uncalled for controversy".
Singh, who is a BJP member and Lok Sabha candidate from Ghaziabad in Uttar Pradesh, asked why the UPA-II was pushing Suhag's appointment as the next chief in a hurry.
"This harms the individual as people will question the UPA's motive," he said, a day after the Defence Ministry went ahead and recommended Suhag's name for the next Army Chief.
"What and whom are they trying to protect? What are the Defence Ministry and UPA-II scared of?" asked General Singh who, as Army Chief, had put a 'Disciplinary and Vigilance' ban on Suhag when he was the 3 Corps Commander two years back.
The ban, which prohibits a promotion, was lifted immediately after incumbent Army Chief Gen Bikram Singh took over on May 31,2012. 
"The Defence Ministry seems determined to push the file through the Appointments Committee of Cabinet and the Prime Minister's Office despite the fact that given the ongoing Jorhat dacoity case, which has been a blot on the name of the Army, there can be no vigilance clearance.
"They got away with it two years ago when Gen Bikram Singh was appointed the Chief, so they feel they can do the same thing again," Gen V K Singh said.