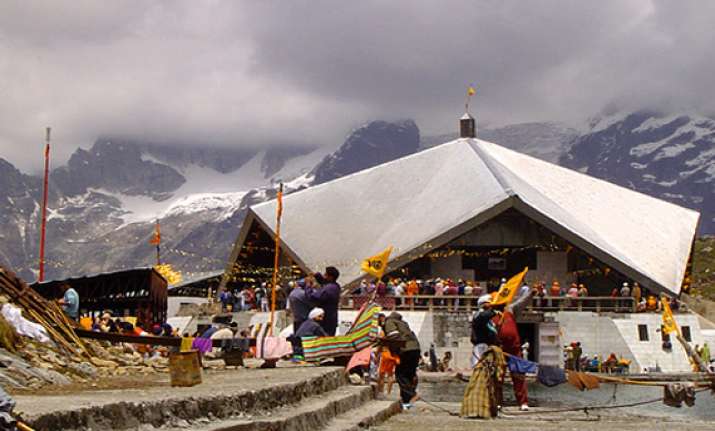 Chandigarh, Jun 20:  About 300 Sikh pilgrims trapped around the famous pilgrimage Sri Hemkunt Sahib in Uttarakhand have been rescued even as efforts are underway to evacuate over 3,000 people of the community stranded in the hill state.  A special team of Punjab government is coordinating the ongoing rescue operation in the calamity-hit areas of Uttarakhand and ensuring the safe return of Sikh pilgrims, an official spokesman said today.
300 pilgrims were airlifted from Govind Dham yesterday, he said.
Special Secretary Kahan Singh Pannu, who is leading the team of four senior officers, said that efforts were underway to rescue the pilgrims trapped in the state.  
Pannu told Chief Minister Parkash Singh Badal over phone that about 3,000 Sikh pilgrims were still stuck in the area.  Regarding the arrangements for Langar (Community Kitchen) Pannu said a five-member committee has been constituted to ensure the smooth functioning of the langar.  The local Gurdwara Parbandhak Committee was also facilitating all the pilgrims, Pannu added.  Meanwhile, the spokesman said the Punjab Government would extend leave of those employees who had been trapped and grant exemption from the next month's Panchayat election duty till they return safely.
Deputy Chief Minister Sukhbir Singh Badal has asked Punjab's Transport Department to press into service the buses of Punjab Roadways and PRTC to bring back the pilgrims from the base station of Hemkunt.