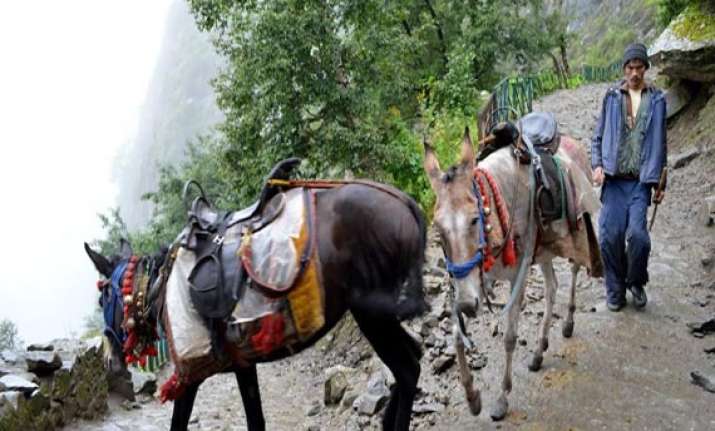 Dehradun, Jun 26: As the enormity of the Uttarakhand disaster unfolds, survivors here narrated how mule drivers, mostly of Nepali origin, ganed up to rob pilgrims in their hour of distress.
Seema Devi, a pilgrim from Delhi, revealed how the mule drivers told pilgrims that more disasters would follow, and they should accompany them up to the hills.
"We refused and stayed where we were. But nearly 2,000 pilgrims when up the hills with these mule drivers, who later robbed most of them", she said.
"They used to snatch money at the point of knives from pilgrims, even cut off fingers of women to take away their rings, and then pushed them off waterfalls and hilly slopes", she alleged.
Seema Devi waited for 9 days near Gaurikund, before she was airlifted by army jawans on Tuesday.
Anasuya Das, a pilgrim from Bhubaneswar, Odisha, told how she was robbed of her bag containing Rs 7000 cash, her cellphone and watch.