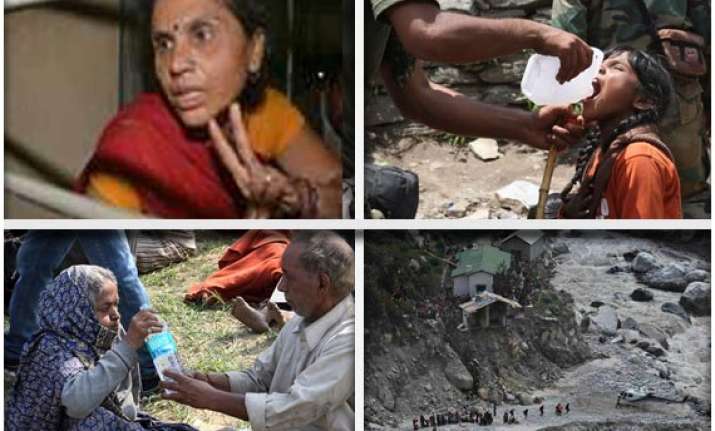 Dehradun, Jun 22: With the Uttarakhand administration and the army still struggling to cope with the enormity of the flash floods, heart-wrenching tales of devastation, hunger, feral greed emerge as survivors return to the plains.
Lalit Pant, a 47-year-old football coach from Meerut, had gone to Kedarnath with his 10-year-old daughter and wife. After the deluge came, Lalit and his family walked 25 kilometre from KEdarnath to Ukhimath on foot.
Says Lalit "Most of the people died of hunger and thirst. On the way we saw nearly a thousand ded bodies lying.  I myself pushed off nearly 300 bodies into the hillside, as they were rotting."
"The pony drivers told us on the way that throwing bodies into the hillside will at least prevent epidemic", said Lalit.