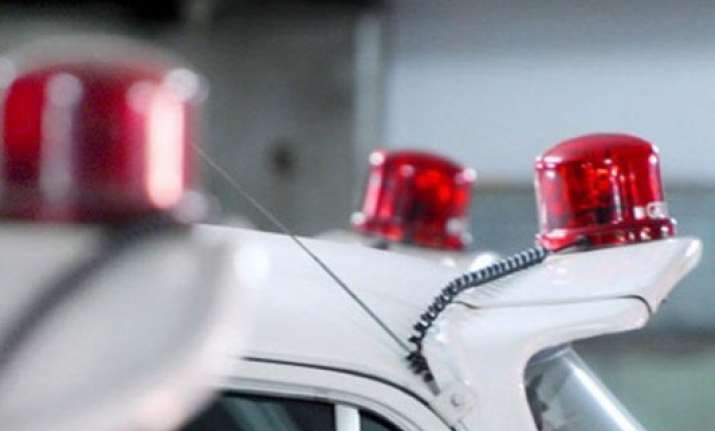 New Delhi: Our ministers and their families are so used to of enjoying the luxuries that they forget the guidelines given to them. In a recent incident, Uttar Pradesh's Cabinet Minister Parasnath Yadav's son Raj Yadav was found traveling in a red light car to Meerut.
But as soon as he reached the circuit house in Meerut, the media reached there.
On seeing media persons, Raj Yadav rushed out of the premises along with a state officer, hired a rickshaw and left.
But when he saw the media following him again, he finally stopped and apologized for violating the rules by using a red light car.