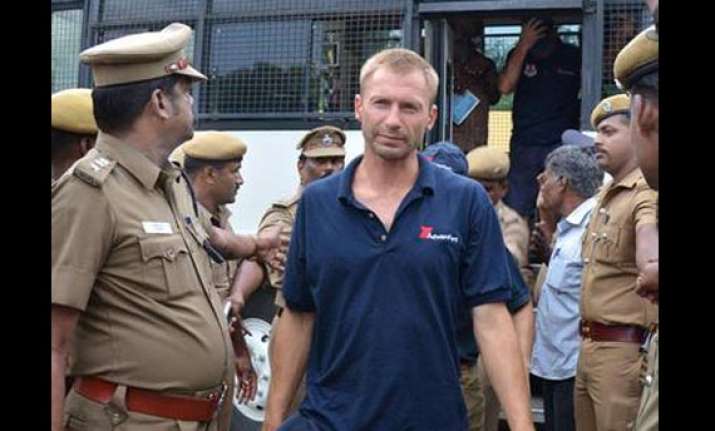 Tirunelveli : Twenty two foreign nationals among the 35 arrested crew of detained US-based private ship were today shifted from the Central Prison at Palayamkottai here to Chennai while a court adjourned hearing to tomorrow on a police plea seeking seven days custody of three others.
The 22 were sent to Chennai Puzhal Central Prison with tight security days after officials from the U.K. and Ukraine missions met the crew from their respective countries, lodged in the prison since their arrest on October 18, officials said.
Police had arrested all the 35 crew members, including 12 Indians, on board M V Seaman Guard Ohio off Tuticorin on the charge of unauthorisedly entering Indian waters and possessing arms and ammunitions without valid documents.
The remaining ten Indian crew would continue to be lodged in the Palayamkottai prison, officials said.